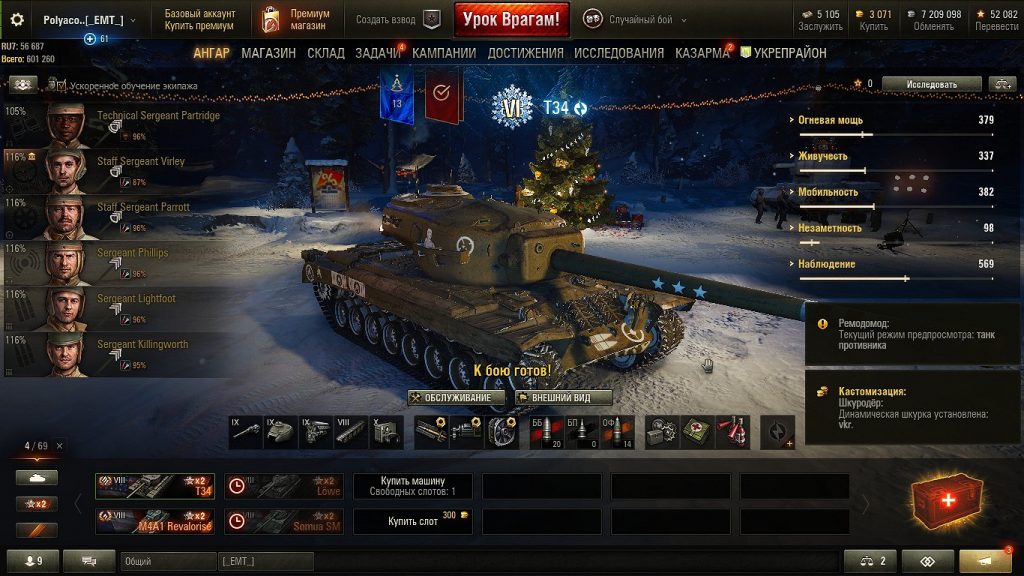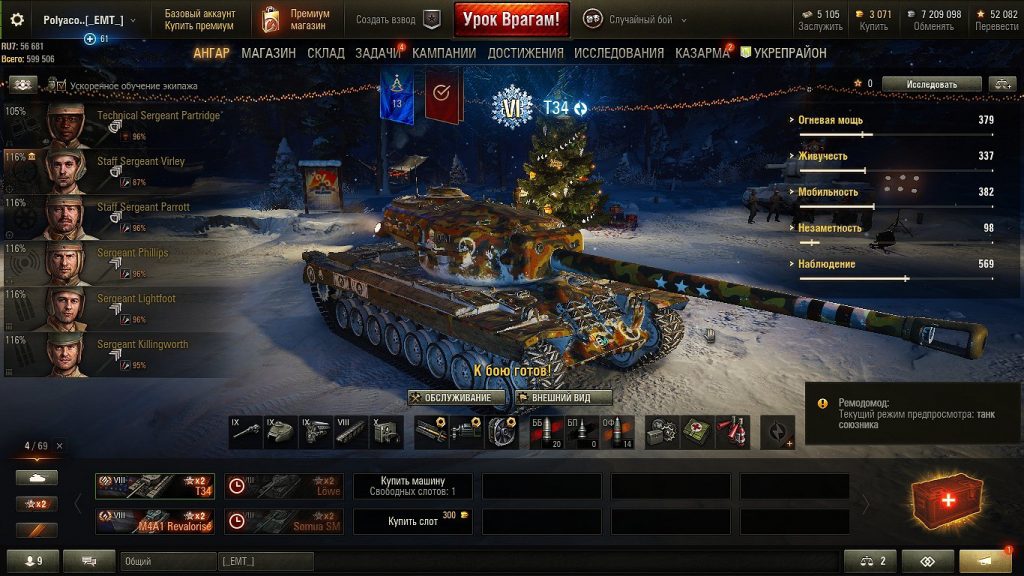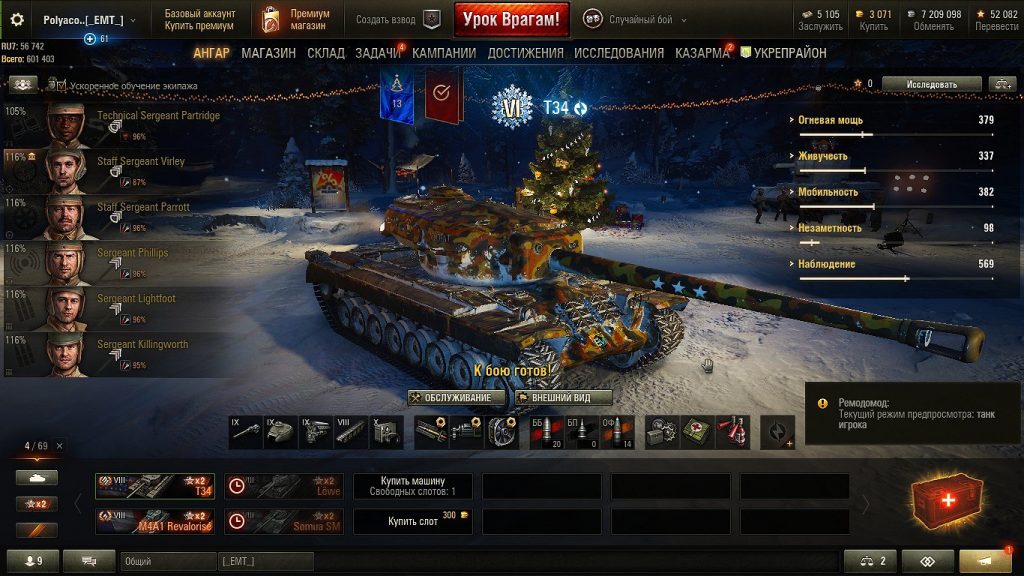 Former part of the RemodEnabler.
This mod dynamically edits vehicle model paths, which enables it to selectively apply weakspot skins only on your vehicle, allies and/or enemies. Also it can add so-called "dynamic" skins – the ones that only appear on a vehicle you are looking at. Vehicles affected by RemodEnabler are not processed. All configuration can be made in hangar.
Hotkeys (hangar only):
Ctrl+F1 – enables a dynamic skin on current vehicle if it is present. (You need to switch to ally or enemy preview mode, because the player can never have a dynamic skin applied.)
Ctrl+F2 – cycles between vehicle preview modes (Player -> Ally -> Enemy -> Player…).
Installation
The mod itself can just be copied from downloaded archive into the game client folder.
Skin packs need to be installed so that the path looks like this: res_mods/current_game_version/vehicles/skins/textures/vehicles/pack_name/vehicles/nations_folders (if any of the folders don't exist – create them yourself. pack_name can be anything you want, preferably with no non-ANSI symbols).
Wotmod-packed skin packs are processed if this structure is maintained: mods/current_game_version/…/skin_pack.wotmod/res/vehicles/skins/textures/vehicles/pack_name/vehicles/nations_folders. (Recommended wotmod placement path: mods/current_game_version/Skinner_skins/skin_pack.wotmod.) Packs can be broken up into several wotmods (for example, separate shipment for hulls and chassis) – the only necessity is so that pack_name is the same in the wotmods that are intended to be parts of the same skin pack.
No further work is required after skin pack installation – the configs will be created automagically.
Credits:
Polyacov_Yury