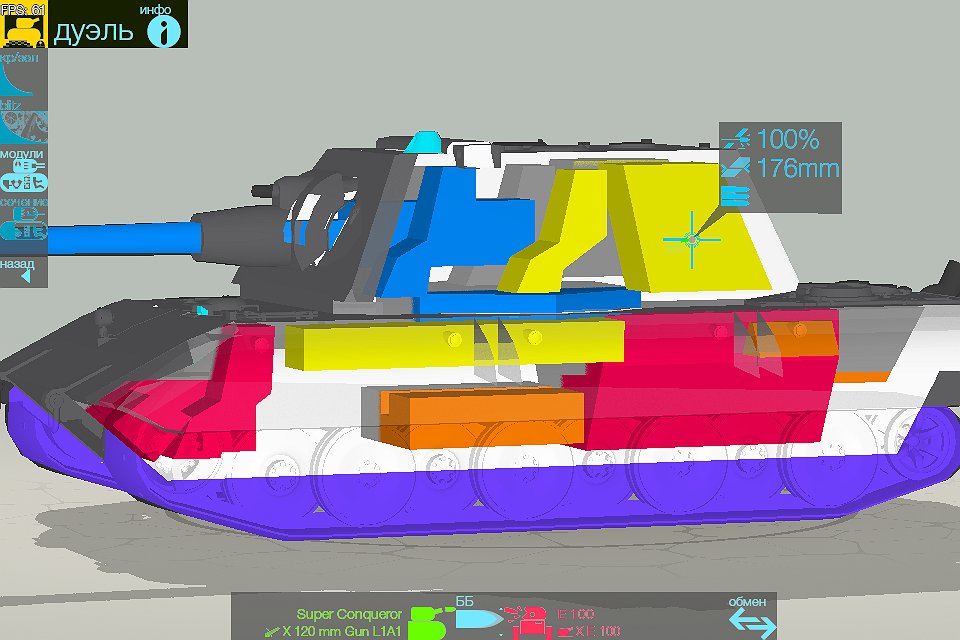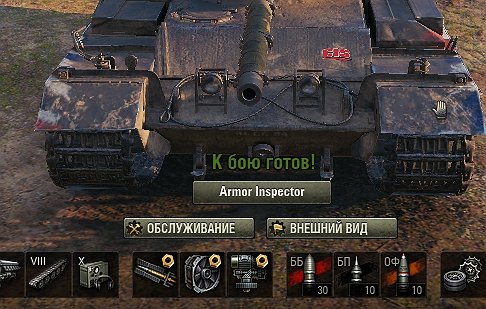 Armor Inspector modification (wotinspector.com) allows to understand penetration mechanics and check the collision models of any tank in the game.
Main features:
• collision models (from game resources)
• crew and modules locations (unique content)
• penetration hitskin depending on the gun you choose
• complete simulation of every shot made in the last game
• detailed penetration information at any given point on shell's trajectory
• HE damage map
• calculating potential ramming damage
The modification solely uses game resources and can be even installed on Common Test versions.
Some functions are paid. Purchases made in the modifications are synced with mobile version of Armor Inspector (iOS, Android) and vice versa.
Running
Clicking on Armor Inspector button will bring the app on top. The app is opened in the browser window and the tank selected in garage is loaded into it.
Note: First run may take some time (about 30 sek.)
AdBlock can prevent app from running. (This is AdBlock issue since it is extensivily blocking the loading of one of the data files)
Controls
Menu on the left allows to select one of the available modes: X-ray, Confrontation and Collision. X-ray shows the armor layout, placements of crew and modules, visual model. Confrontation allows to make a shot simulation and shows penetration hitskins. Collision mode allows to test ramming features of the vehicle.
Additional information on every mode is available by clicking (i) at the top part of the app.
Changing shooter or target tanks, their speeds and ammo type is possible at the bottom part of the screen.
Shots from the last battle are accessible by the button on the right.
Installation
Downlad wotmod file directly into mods/ folder
When the mod is installed properly, the button Armor Inspector will appear at the garage right under the tank and above the maintenance buttons. Shots from the last battle are autimatically accessible when you open Armor Inspector.
Credits:
reven86