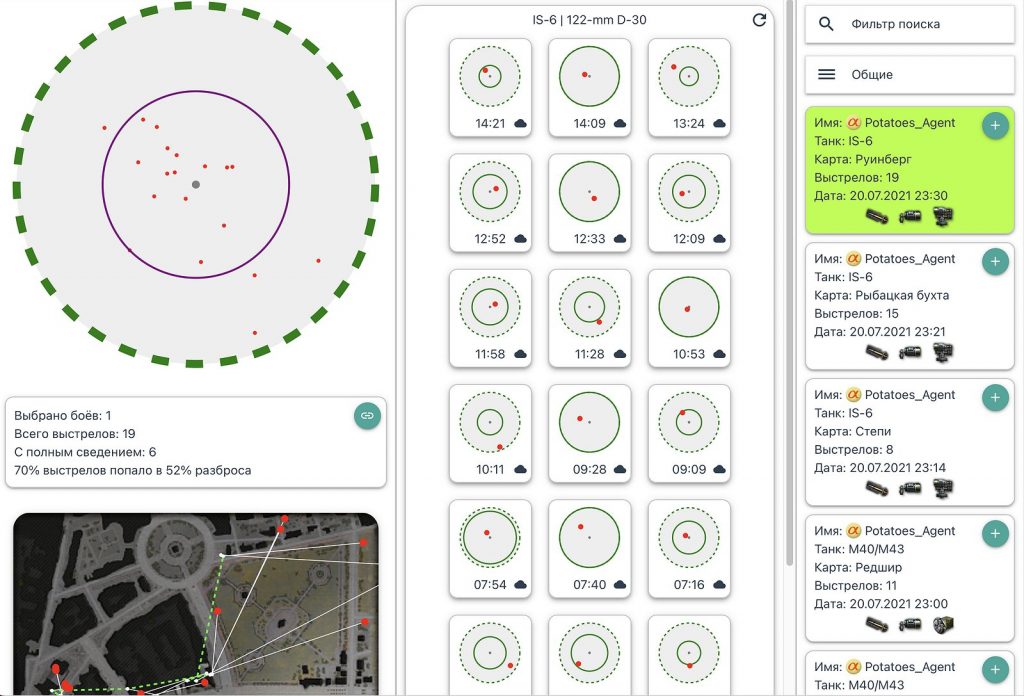 The mod collects statistics about shots, which allows you to analyze your hits and compare them with other players.
The analytical section of the site allows you to plot different charts by applying various filters to them, based on the data collected by the mod.
The mod does not affect performance and does not change the gameplay in any way.
Website for viewing statistics: https://wotstat.soprachev.com

Installation
Download mod file
Open the game directory (usually C:\Games\World_of_Tanks)
In the mods folder, find the folder with the current version of the game and move the downloaded file into it
Restart the game
After the battle, your battle and each shot should be displayed in the statistics section on the website wotstat.soprachev.com
Credits:
Renou