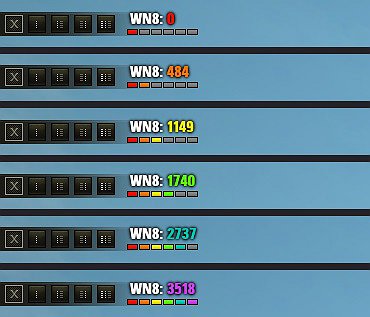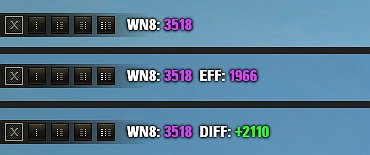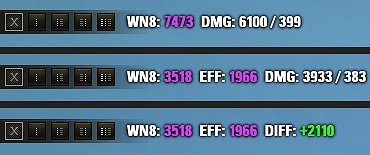 This mod will help you to monitor your effectiveness during the battle.
It will show you useful information like: current WN8, EFF, DMG etc.
There are 10 configurations to choose from, depending what do you need.
You can move the mod in battle by holding L.Ctrl and drag it where you want.
Installation
1) Download & Extract the package.
2) Copy mods folder from Default Config.
3) Paste it to World of Tanks game directory: C:\Games\World_of_Tanks
To use one of the configurations extract it and copy/paste the configs folder into mods folder.
Attention!! Expected Tank Values updated automatically from XVM.