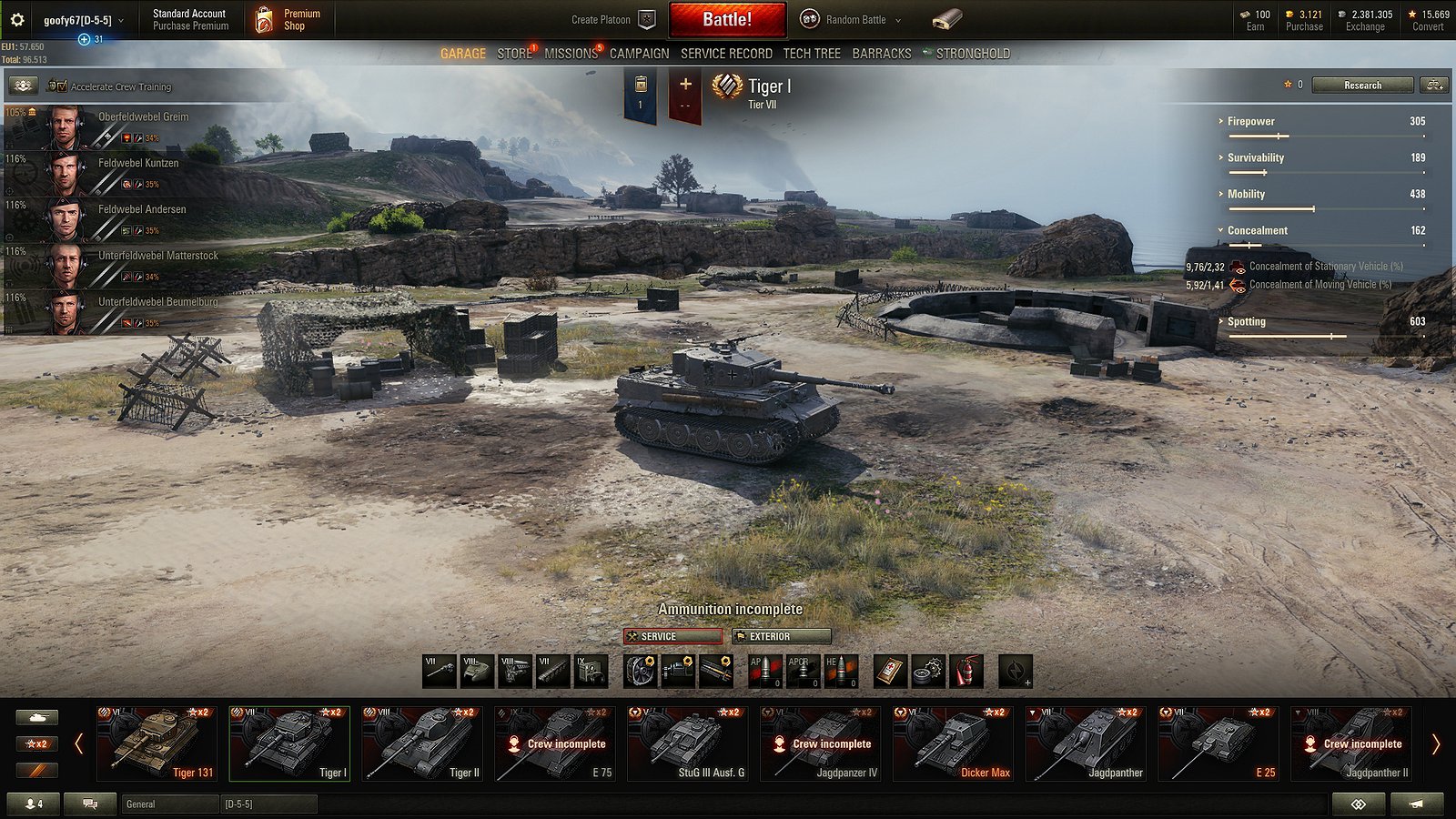 With this modification you can handle all installed hangars by selecting them in the main mod-window.
In addition, it is possible to create own hangars while in battle by pressing a key-combination, see settings-window. Some hangars created this way are included in der default-config (downloaded on first run).
Different selection-modes allow it to change the way a hangar is loaded on entering lobby:
– normal : just loads the selected hangar
– random : displays random hangar
– nation : loads hangar depending on vehicle's nation (may change on vehicle-change, see config-file HangMan.json in /mods/configs/HangMan for further details)
– last-battle : remembers latest known position and map from last battle
New in 2.24: You may also change vehicle-position and save this as a new hangar (left ALT + F12 in hangar, or whatever is set in settings-window) This is still in development.
Installation
Copy .wotmod-file from downloaded RAR-archive to latest mods-folder, currently C:\Games\World_of_Tanks\mods\1.3.0.0
If no config-folder is found on first run, a new one will be downloaded and installed. Location is …\mods\configs\HangMan
Users of earlier versions are advised to delete/move their configs as there are slight changes.
Credits:
goofy67