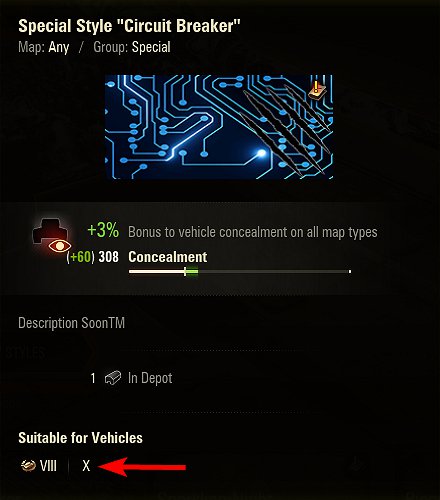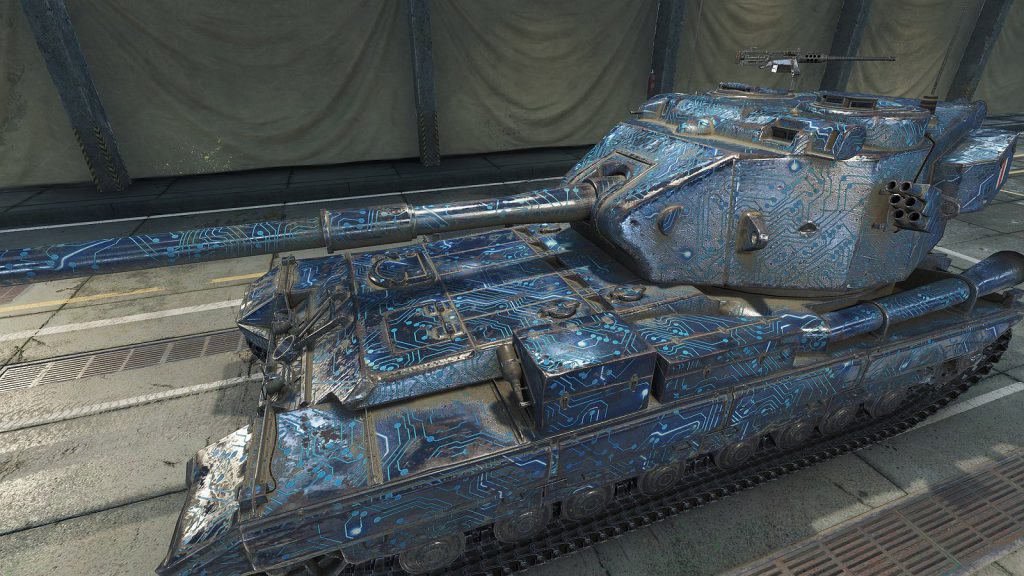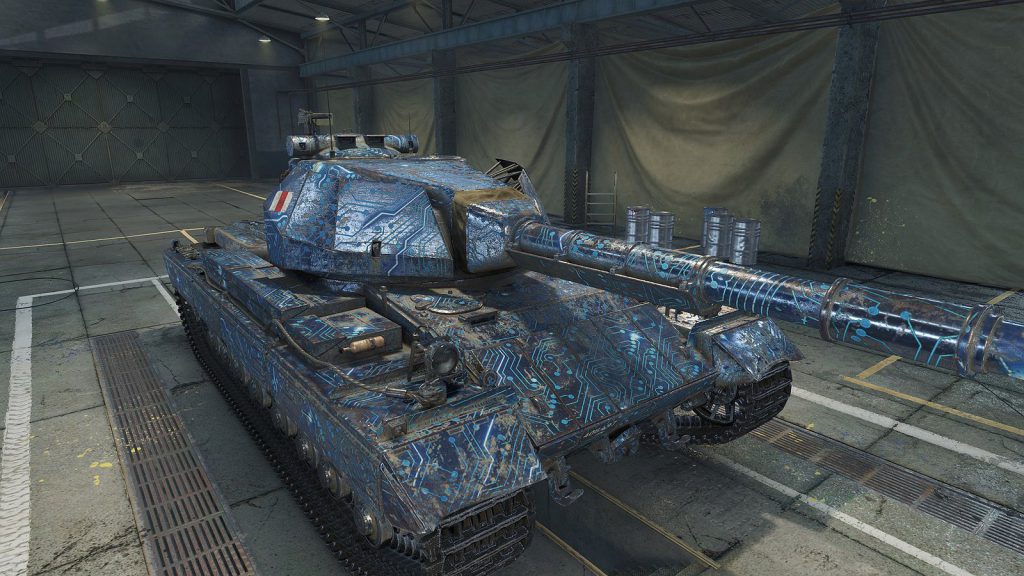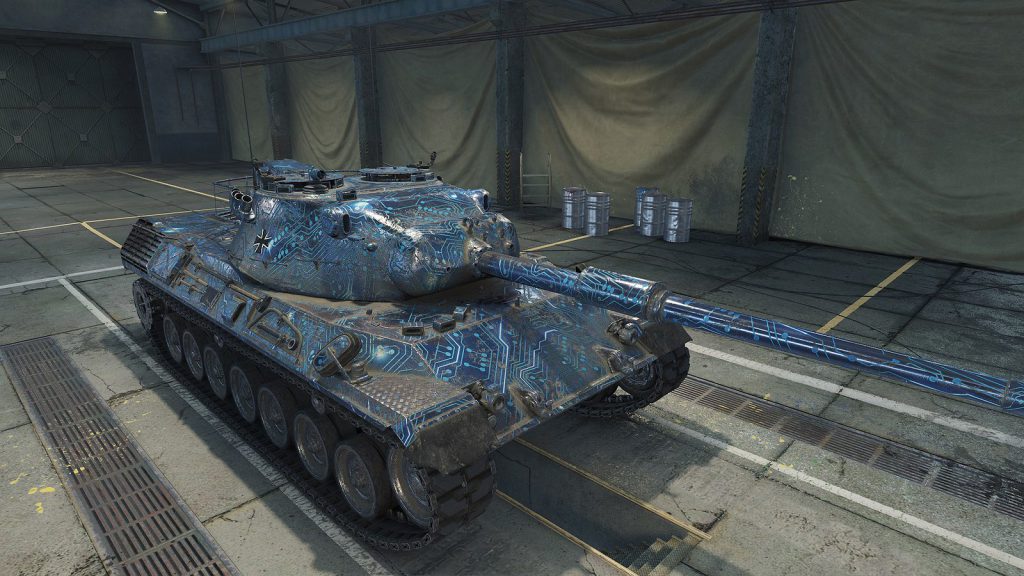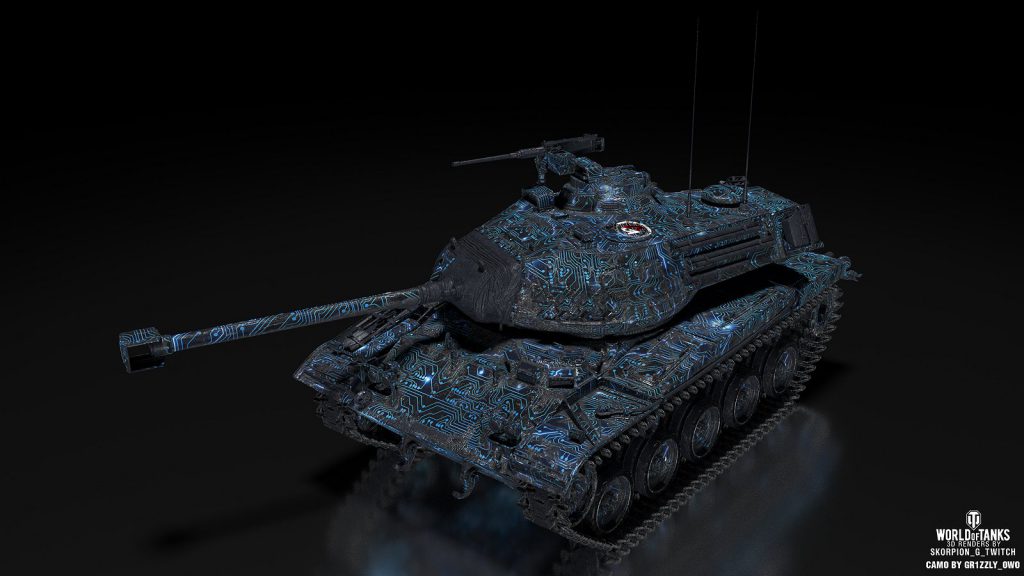 This is a Style replace mod, it works on all tanks where the original style works on.
Replaces:
"Tempered Glass" ⇨ "Circuit Breaker"
DOWNLOAD ONLY IF YOU HAVE THE STYLE ON THE LEFT
Disclaimer: This mod does NOT include modified text. if you want modified text for the style In-Game then Download the "Style Collectors Pack" wich includes all Styles + a BONUS "Chinese Gold Camo" style + modified text for the styles in-game.
Installation
Place .wotmod on mods>Current Version>here
Credits:
Gr1zzLy_OwO
Render made by: Skorpion_G_Twitch [NA]