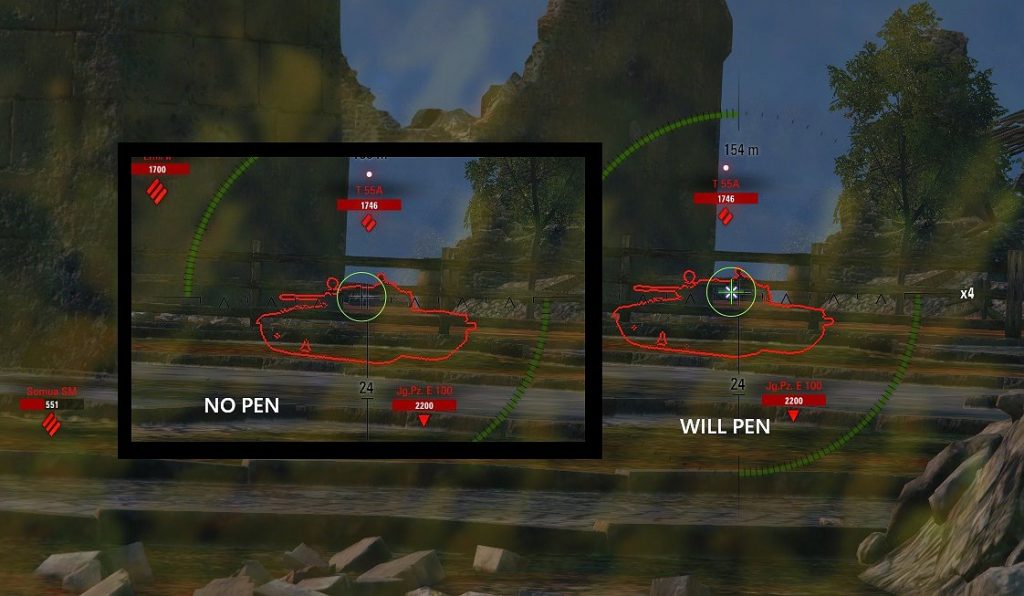 Can't see the difference between 'No Pen', 'May Pen' and 'Will Pen'?
This mod will make it easy to tell. Shows stock crosshair colors, except the 'Will Pen' has an extra cross. No doubt when it's lit. Helps make the penetration indicator on the crosshair more visible to colorblindness.
You must have Settings – Reticle – Gun Marker set to 'Crosshair I' with '(with armor penetration indicator)'. See the screenshots for the proper settings.
I have found that just changing the color was not helpful, so added the graphic. 'Crosshair I' is the only Gun Marker that worked well enough to use.
Installation
Just download the .wotmod file to your WorldofTanks>mods>(current version)> folder.
Credits:
FartsInTanks