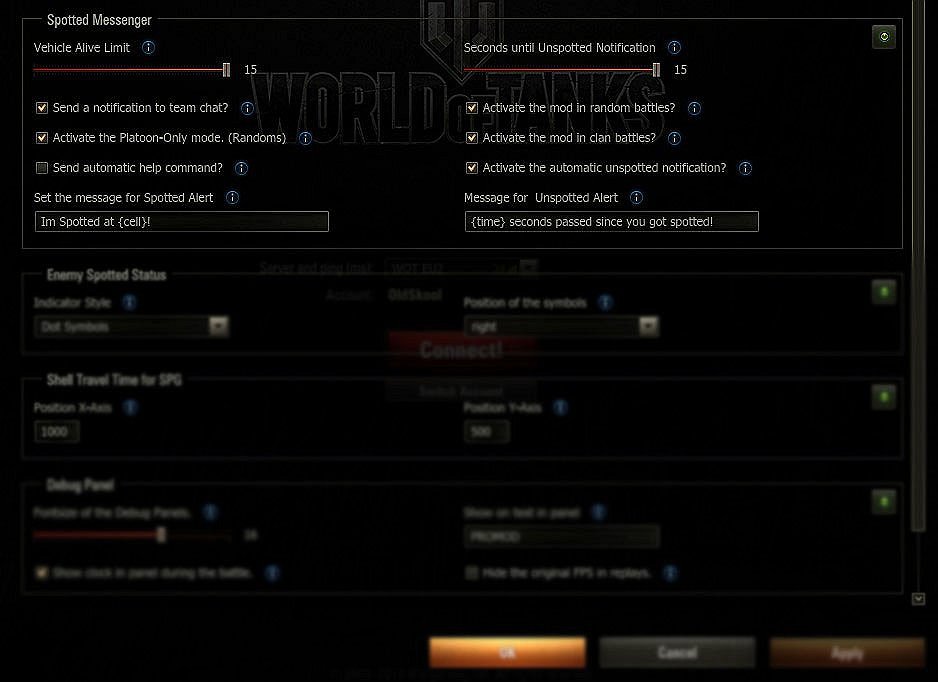 OLDSKOOL'S SPOT MESSENGER
… IS AN EXTENSION TO EXTENDED THE BATTLE MESSAGES.
FEATURES:
• Notify your team / platoon mates when you get spotted.
• Unspotted Message based on a countdown. (customizable!)
• Customize the spot notification text.
• Customize the unspotted text.
• Limit the mod to use it only in random battles.
• Limit the mod to work only if x vehicles are alive.
• Easy ingame configuration.
• Enable / disable the mod in hangar.
Installation
Download the archive and extract it to your World of Tanks directory.
Credits:
OldSkool