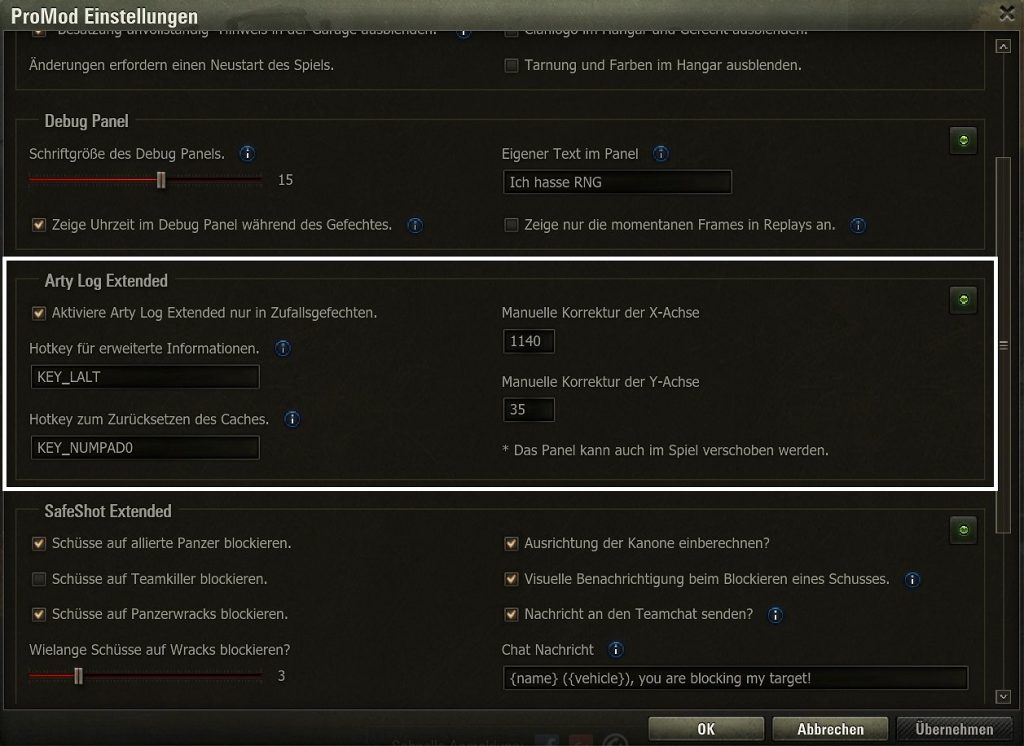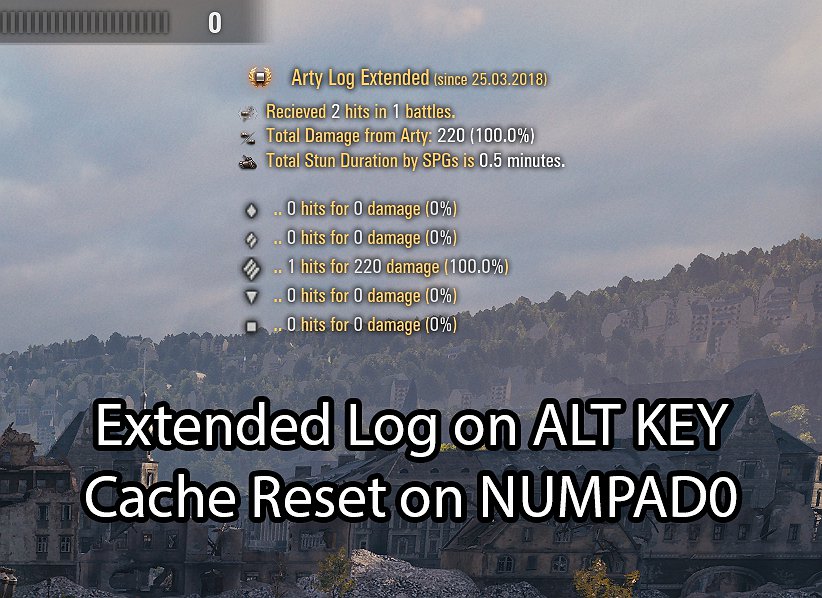 Interested in how much Arty shots you really get?
Arty Log will log over an unlimited time the damage taken from SPG's.
See in % how much damage is taken by SPGs.
See how much you were total in Stun.
On pressing the ALT-Key you can see extended statistics.
You can see how much damage you get in each vehicle class.
Installation
Download the archive and extract it in your World of Tanks directory.
Credits:
OldSkool