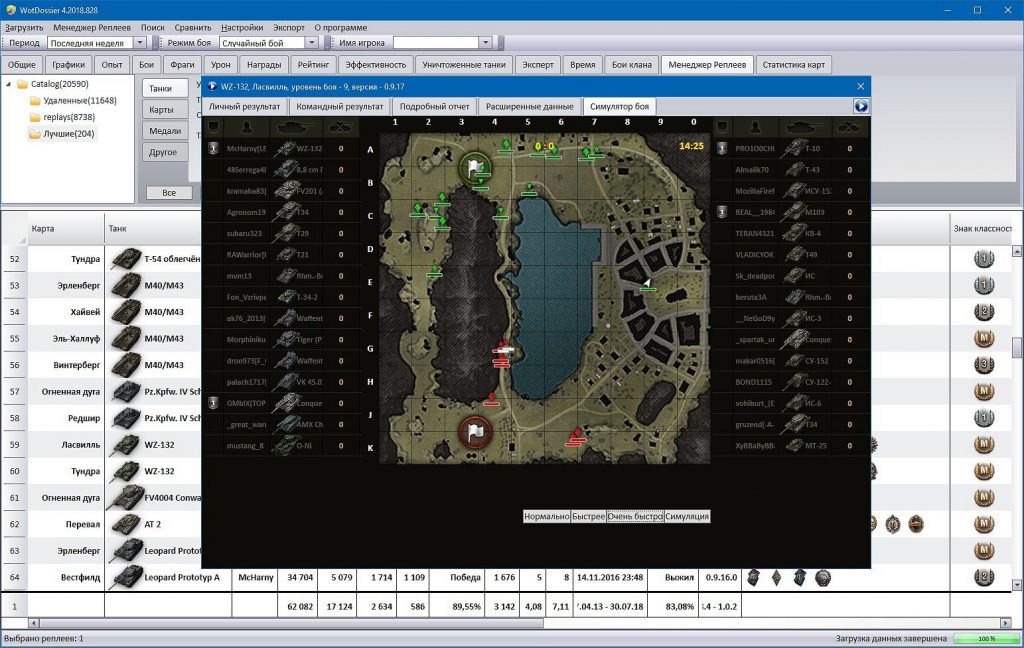 Standalone application for collect, show and analyze battle statistics from game dossier cache. Also has functionality for manage battle replays.
Statistics:
Progress and graphs.
Total and per vehicles.
Ratings.
Achievements
Replays:
Management
Play replay in specific version of WOT client.
Build-in replay simulator
Summary statistics base on replays
Installation
Launch Installer.
Attention. Application requred .NET Framework 4.6.2 or later.
Application has auto-update functionality
Credits:
McHarny