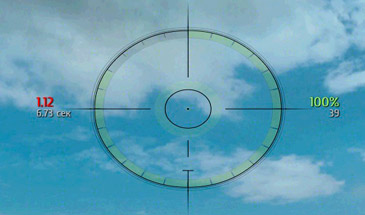 This sight of the entrance to the modpack by this author, but who do not want to download the entire assembly can download separately sight right now. Desertod is the author of many mods, it plays under the nickname — Zayaz.
The Sight Dezertoda in the style overcross with red LED indicators and recharge the armor of an enemy tank. It has a nice animation to the end of the recharging the flash effect. Very good choice for those who play in the tanks on monitors with wide screen, or for people with poor eyesight.
The ability to customize the sight in hangar
Sight is designed in overcross style
An indicator of armor of an enemy tank
Large and visually noticeable charge indicator
Animation at the end of charge. Now you will not miss a moment of the end of the charge because it will be colorful and animated time with flash elements.
Convenient sight for aiming
Installation:
Copy the gui folder and scripts in WOT/res_mods/0.9.20/, confirming the replacement.