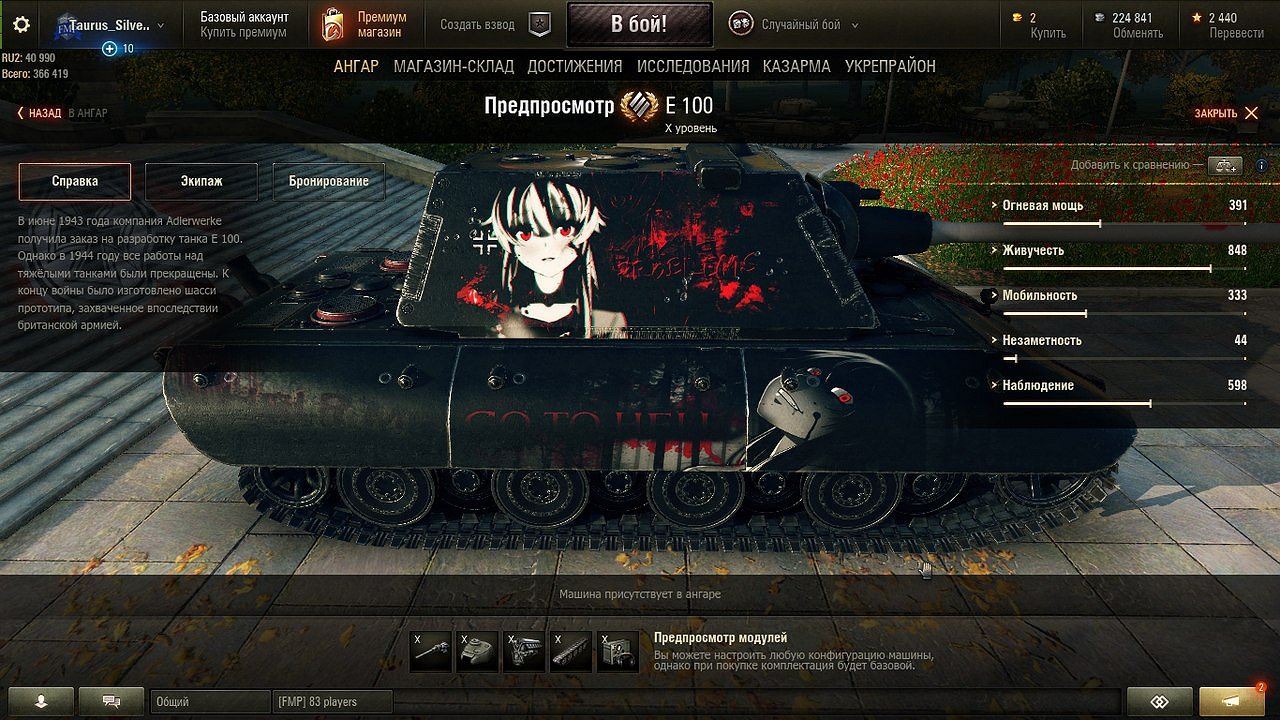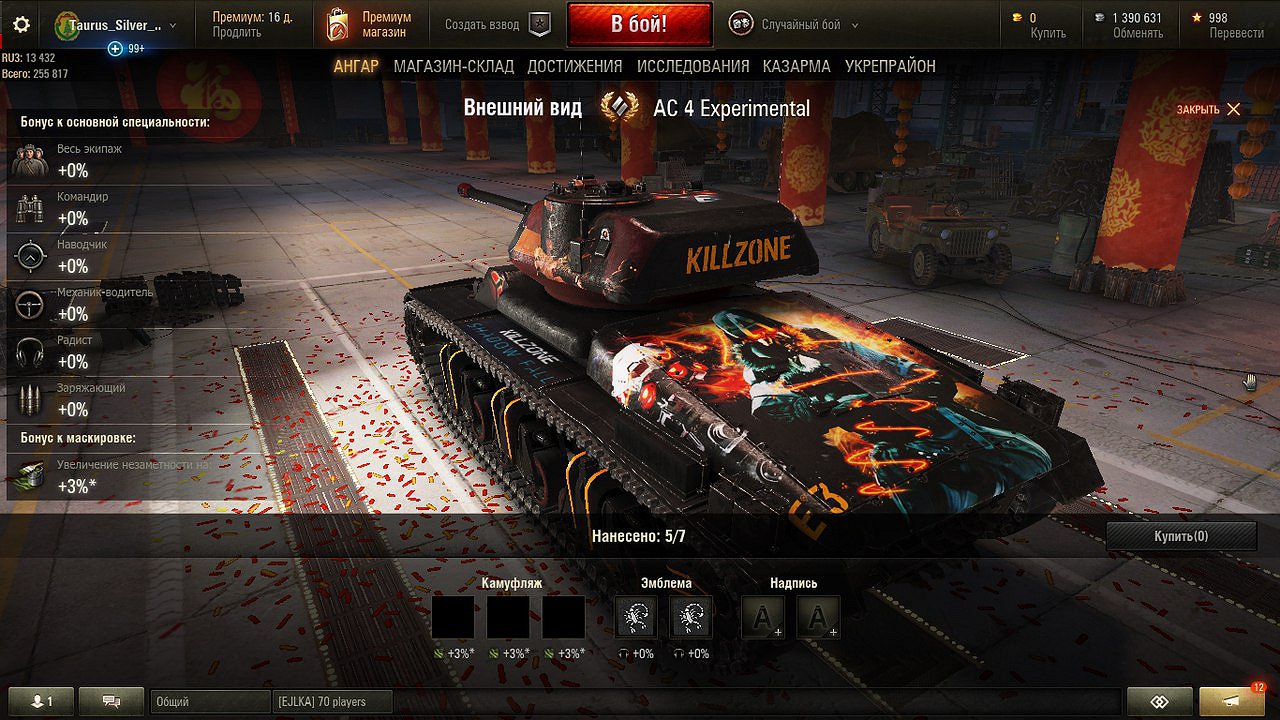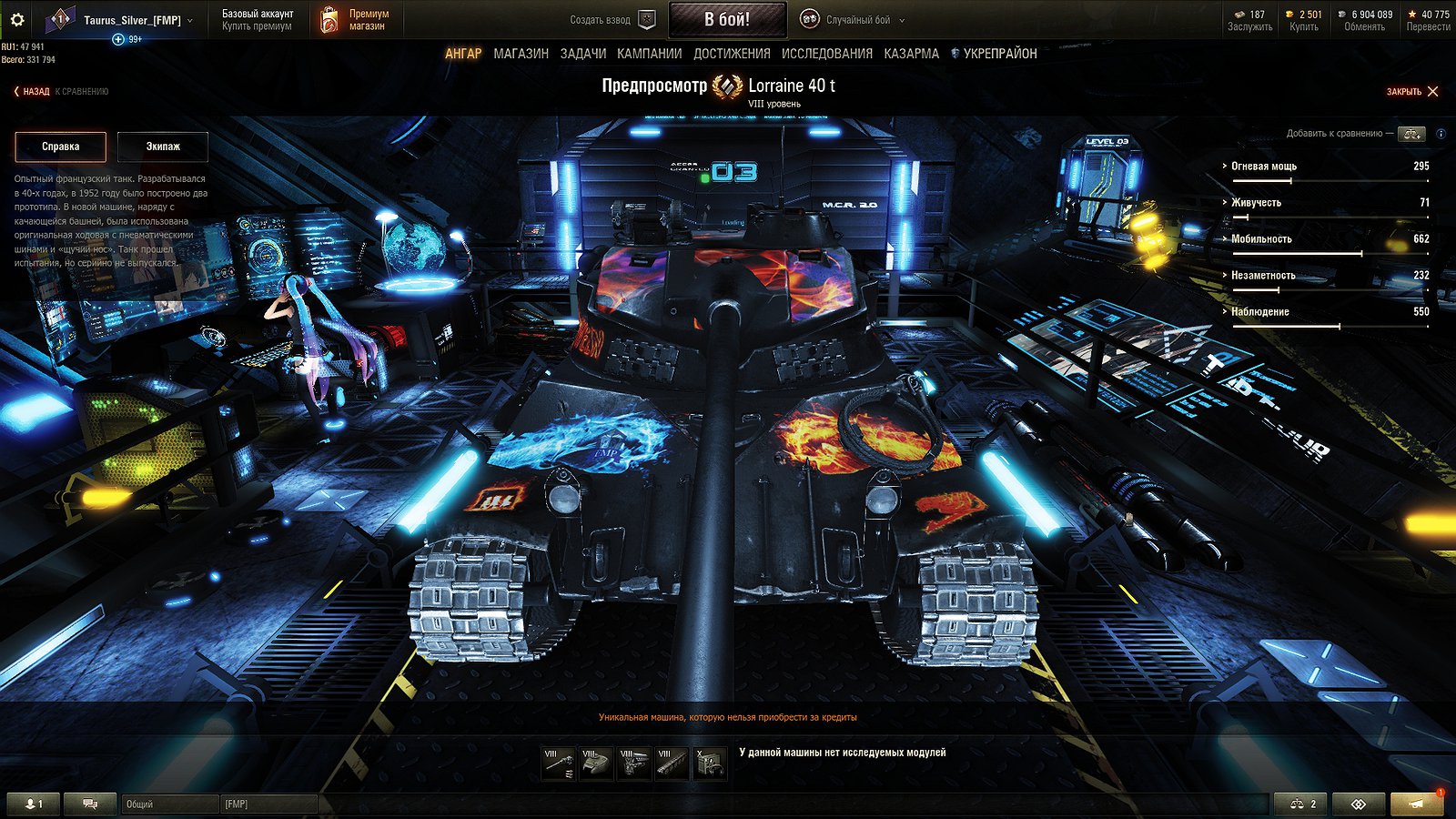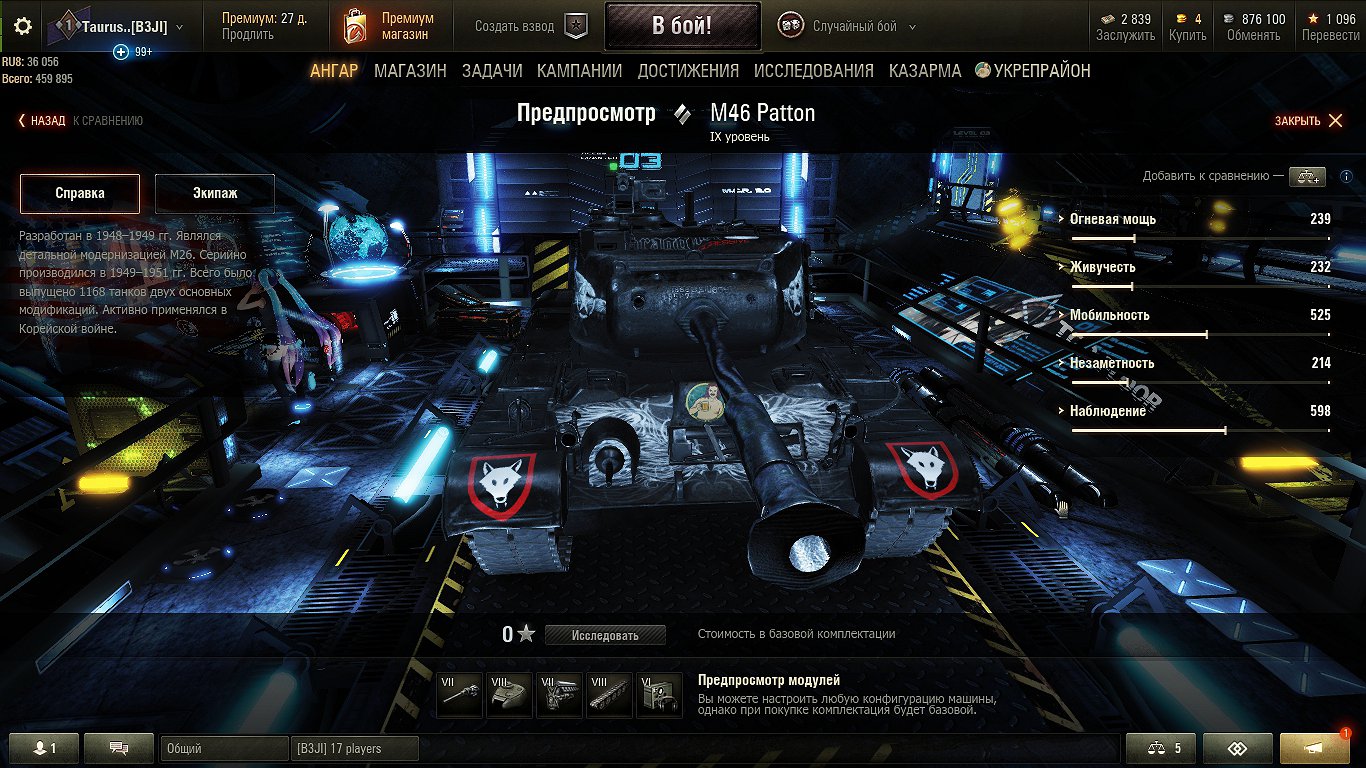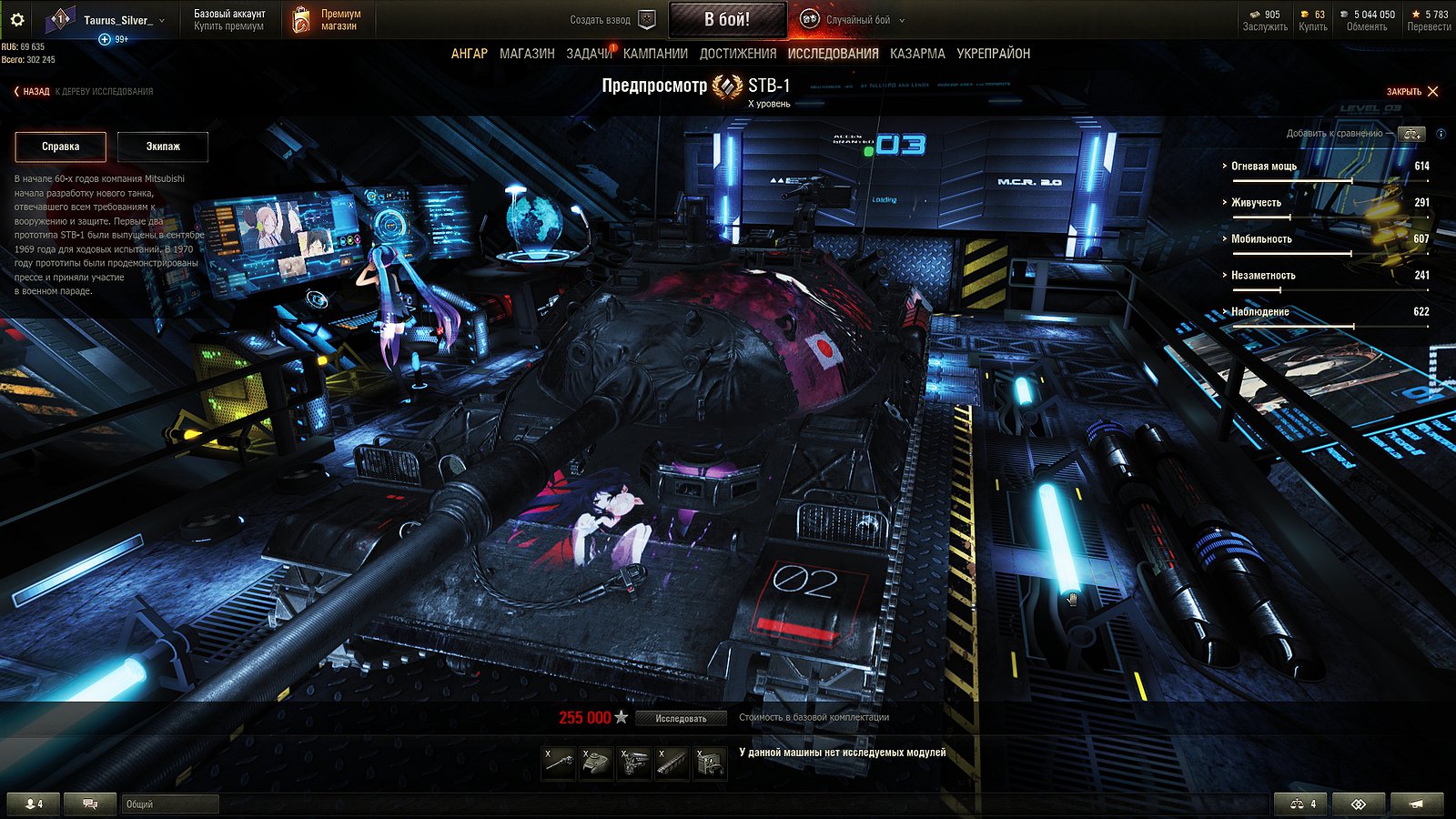 A little anime pack. Anime skins and a minimal set of mods for the game. PS there are skins of other developers including those developed by WG (with a gradual replacement for our work).
Installation
1) Close the World of Tanks client
2) Run the installer
3) Follow the instructions of the installer
4) Select those textures that you liked.
5) Install them in the game client.
Important
!!
1) The installer itself finds a folder with modifications, so you only need to specify the folder where it is located (Example: D: \ Games)
2) If the folder is renamed, then in the field where to install it is necessary to edit the name of the folder with the game