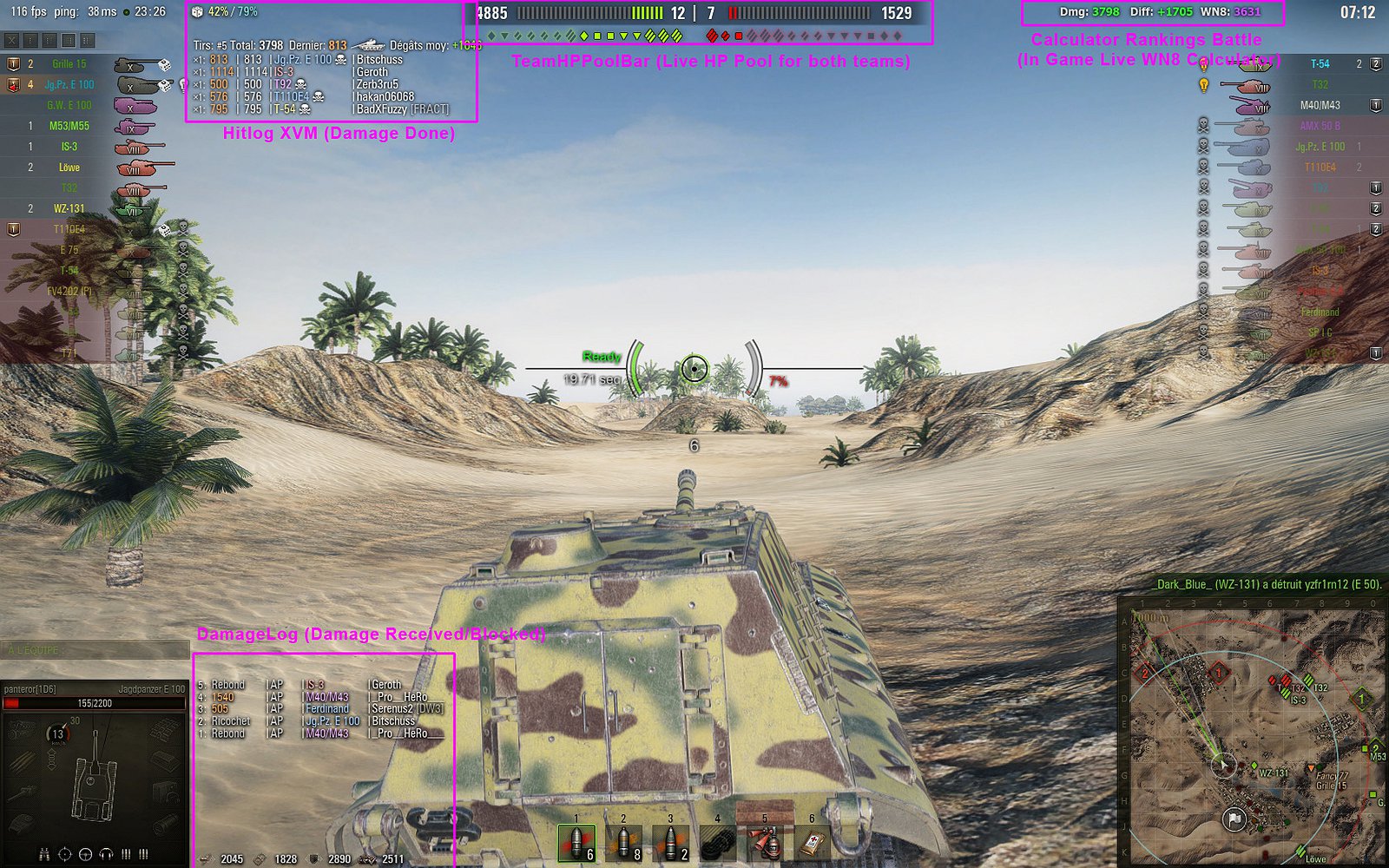 ENGLISH
1D6 XVM MODPACK is a minimalist preconfigured pack containing the most "useful" mods. It is well for players who want to install only the essentials. An automatic installer takes care of everything and a modpack version checker will alert you in game when new version is available.
Pack complies with WG Fair Policy Rules.
FRANÇAIS
1D6 XVM MODPACK est un pack minimaliste pré-configuré regroupant les mods les plus "utiles". Il s'adresse ainsi aux joueurs souhaitant installer l'essentiel simplement. Un installeur automatique s'occupe de tout et un vérificateur de version intégré au jeu se chargera de vous alerter en cas de nouvelle version.
Le pack est conforme à la politique de Fair Play WG.
Installation
1) Run Installer
2) Choose folder where World of Tanks is installed
3) Choose your features and mods
4) Click Next and Install
Credits:
panteror