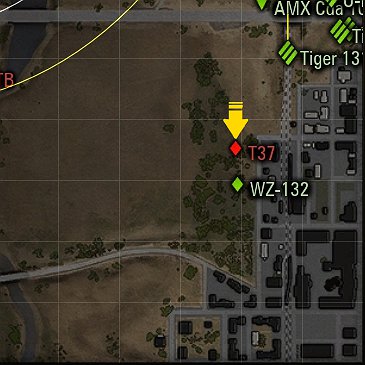 Hawg's Minimap . Most good players use the minimap as a major tool in battle. Added an arrow to the key target icon,now you will see a noticeable arrow when teammates marks a target on the minimap ,8 colors and 2 version arrrow to pick from.
Installation
Step 1 UNZIP DOWNLOAD.
Step 2 PICK WHAT SOUND YOU WANT
Step 3 OPEN THAT FOLDER ,COPY THE File "Hawg_minimapEntriesLibrary.wotmod".
Step 4 OPEN YOUR WORLD OF TANKS LOCATION…. normally C:\Games\Worldoftanks..
Step 5 OPEN FOLDER "mods"
STEP 6 OPEN PATCH FOLDER : EXAMPLE 1.X.X OR WHAT EVER UPDATE IS 0.1.X.X.X
STEP 7 PASTE "Hawg_minimapEntriesLibrary" INSIDE OF PATCH FOLDER : NOTE IF ASK REPLACE CLICK YES
STEP 8 RESTART YOUR GAME
Credits:
_HawgJaws_