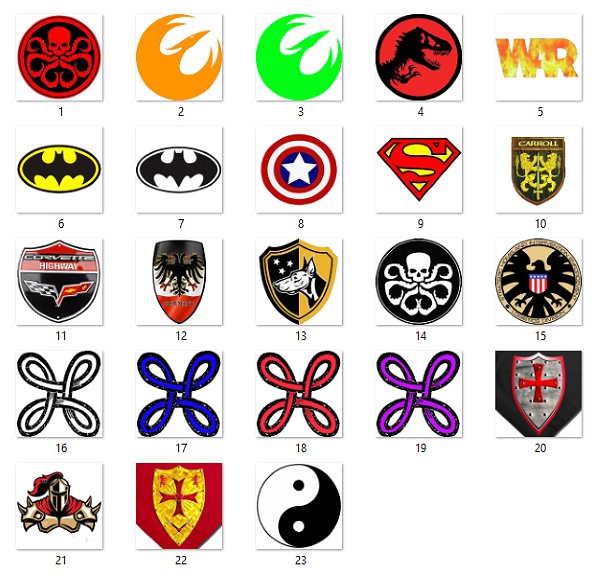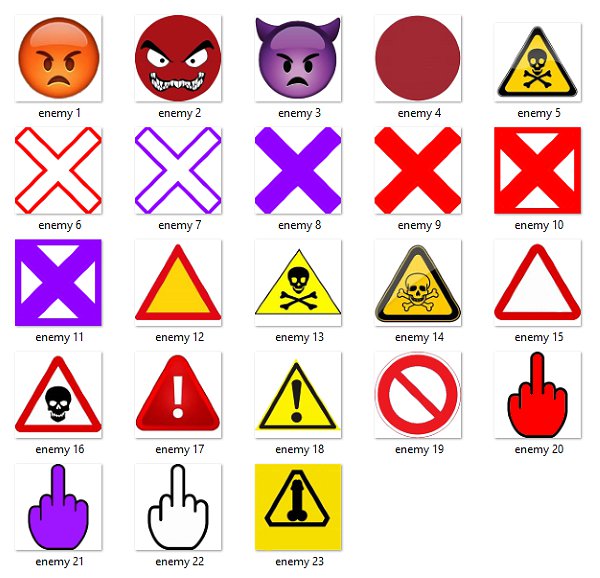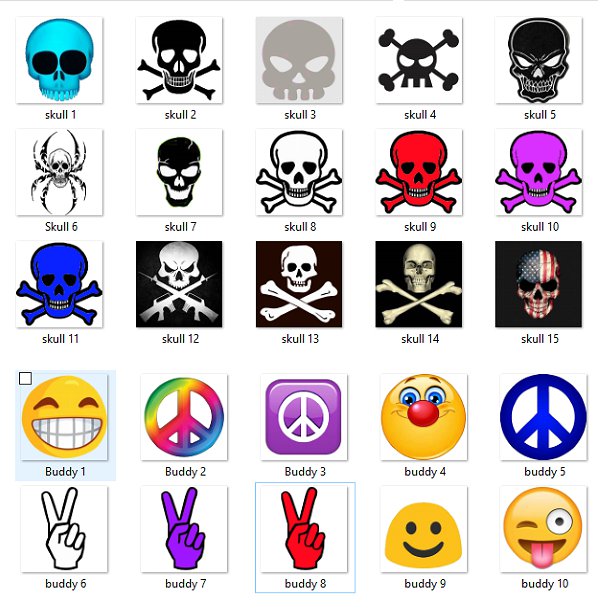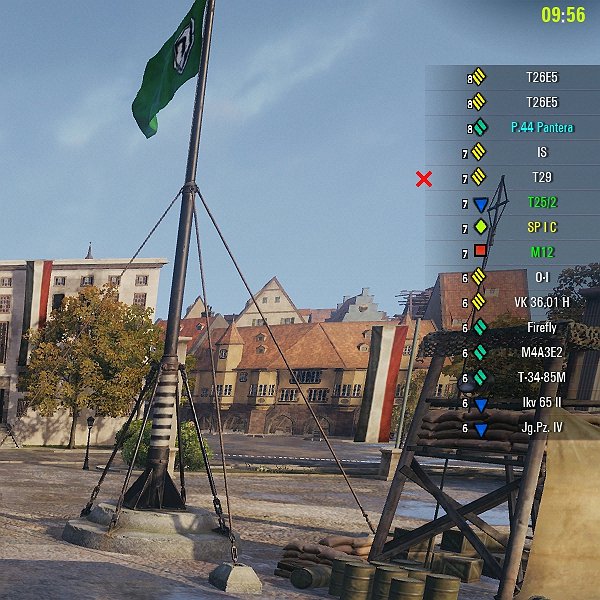 This mod gives you the chance to assign Icons to any player, or you can even assign yourself a icon.This well help you to identify which player that shot you or was rude to you ,just assign them with a enemy icon , also you can assign your buddy a icon to .Or you assign yourself a icon also. You must have Xvm for this mod.
Will work on most Xvm configs,There are 71 different icons you can use.
Easy to do.
After every update just copy your icon folder from old update than paste inside new update.
Step by step instruction in download Please read.
NOTE: Do not add players clan name to the icon Only Original Game Name
NOTE: TO SEE PLAYERS ICON IN BATTLE ON PLAYERSPANEL, YOU MUST TURN ON CLANICON & NICK ICONS ON IN PLAYERS PANEL .
IMPORTANT
YOU MUST TURN ON CLANICON & NICK ICONS ON PLAYERS PANEL
OR YOU CAN JUST PUSH TAB IN BATTLE TO SEE ICON.
AFTER NEW WOT UPDATE ,JUST COPY AND PASTE YOUR FOLDER " clanicons " AND PASTE INTO NEW UPDATE
Step 1 UNZIP DOWNLOAD.
STEP 2 OPEN THE FOLDER IN YOU DOWNLOAD res_mods THAN OPEN ALL OTHER FOLDERS UNTILL YOU SEE WHAT SERVER YOU PLAY
EXAPLE " NA " THAN OPEN YOUR SEVER FOLDER ,THAN OPEN " nick " FOLDER
STEP 3 PICK WHAT ICON YOU WANT TO USE >> EXAMPLE FOLDER " Enemy " ICON 9
Step 4 COPY THE ICON , PASTE INSIDE THE FOLDER " nick " FROM STEP 2
Step 5 RIGHT CLICK ICON IN NICK FOLDER THAN RENAME ICON TO THE PLAYERS NAME YOU WANT USE.
NOTE : PLAYERS NAME MUST BE THE SAME AS YOU SEE IT IN BATTLE
I SUGGEST TO USE THE PLAYERS NAME YOU SEE IN BATTLE RESULTS
STEP 6 CLOSE YOU FOLDER ,THAN COPY THE FOLDER "res_mods" THE SAME FOLDER WHERE YOU PUT ICON IN STEP 4 & 5
STEP 7 PASTE "res_mods " FOLDER INTO YOUR FOLDER "World_of_Tanks "
STEP 8 RESTART YOUR GAME
Credits:
_HawgJaws_