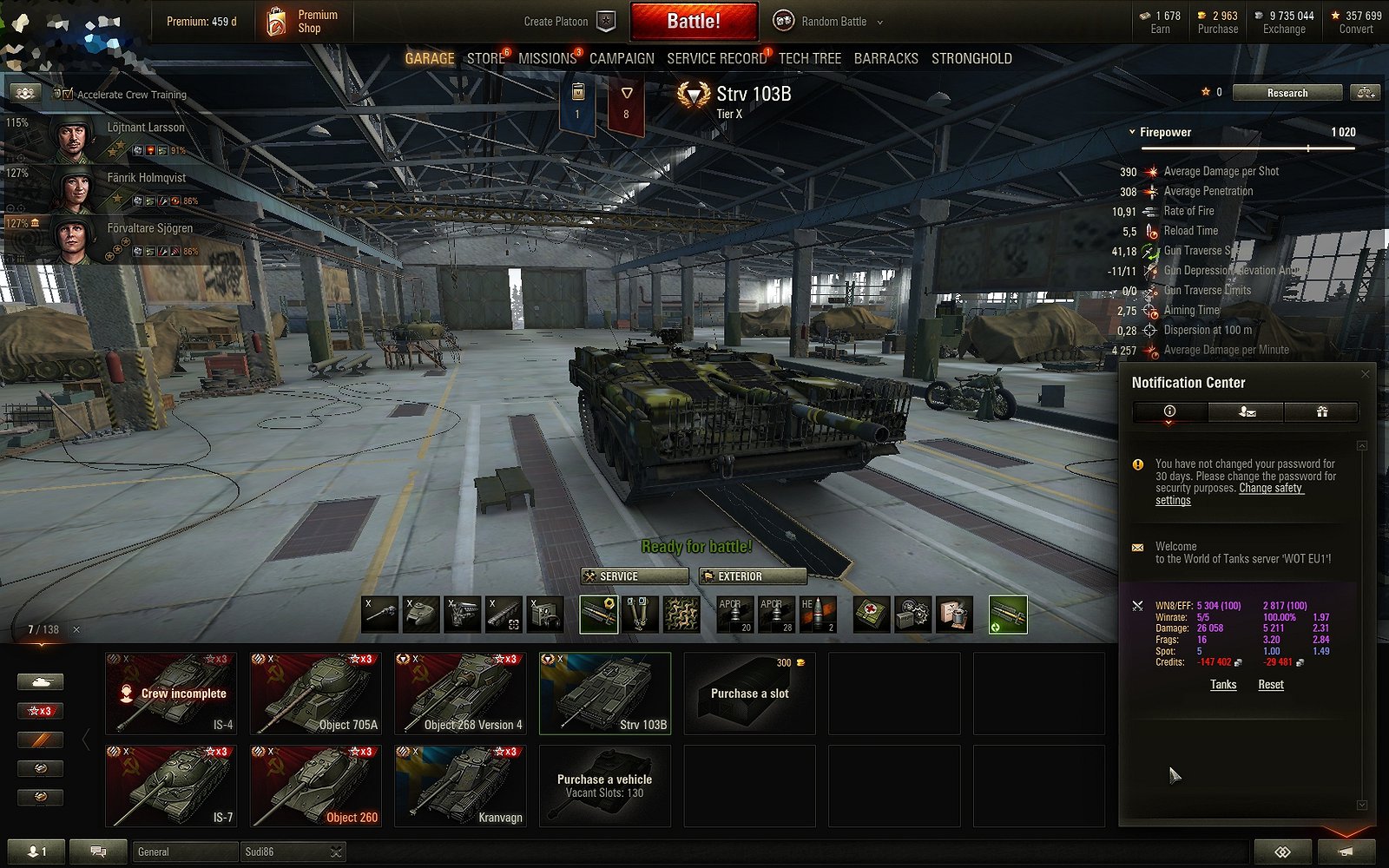 This mods just calc you winrate, avarege damage, spot emeny and how much credits you spend.
Installation Guide
For install this mods dowload Session statistic.zip file, open him, open Session statistic folder and extract mods folder in the main folder with game.
For example if you have on your "D" disk World of Tanks in "WorldOfTanks" folder you must extract "mods" forlder into main folder with game.
D:\WorldOfTanks\
When you will extract you will see a problem like a: "Some files already in this folder. Are you want extract with replaysment?" You must chose "Yes", agree with replaysment.