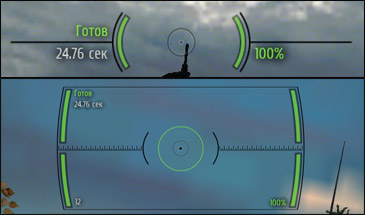 This is one one of the first sights that have been created for our favorite game World of Tanks. With its convenient and efficient they are popular now. Their first was a well-known creator marsoff, then took them to the development of Jimbo. After some revisions and optimizations to get a unique, futuristic sights Jimbo, who are supported by the author so far.
The greatest sights gained popularity when they started using Murazor and now they are looking for on the Internet as well, called the sight Murazora. If you are one of those who came here looking for just the sights that played Murazor, shakes below and download these super comfortable sights. In addition to the sight of Jimbo are additions in the form of different variants of the art of sight, from lite version and finishing complete.

Installation:
Installation sight: copy the folder and scripts in the gui: /WOT/res_mods/0.9.20/.
Installing the add-ons folder «Extras»: to copy a file with the extension .swf in: /WOT/res_mods/0.9.20/gui/scaleform/.
The archive is available two versions of sights:
in English
in Russian