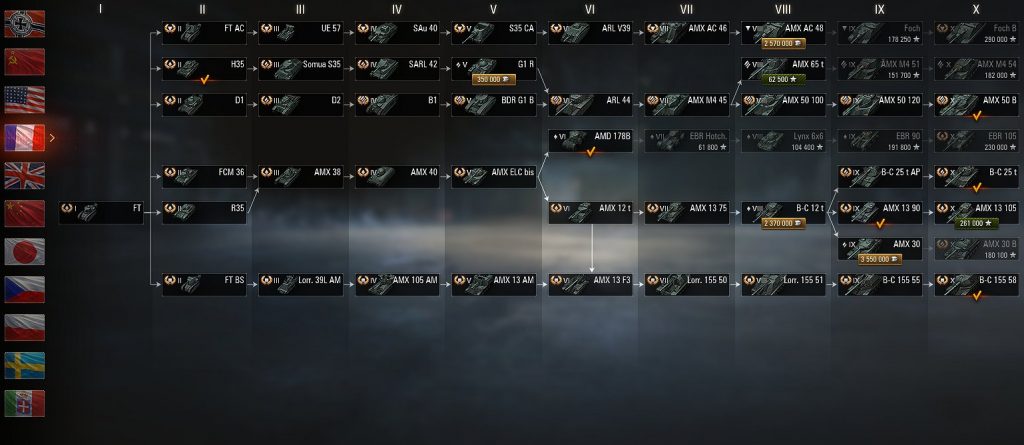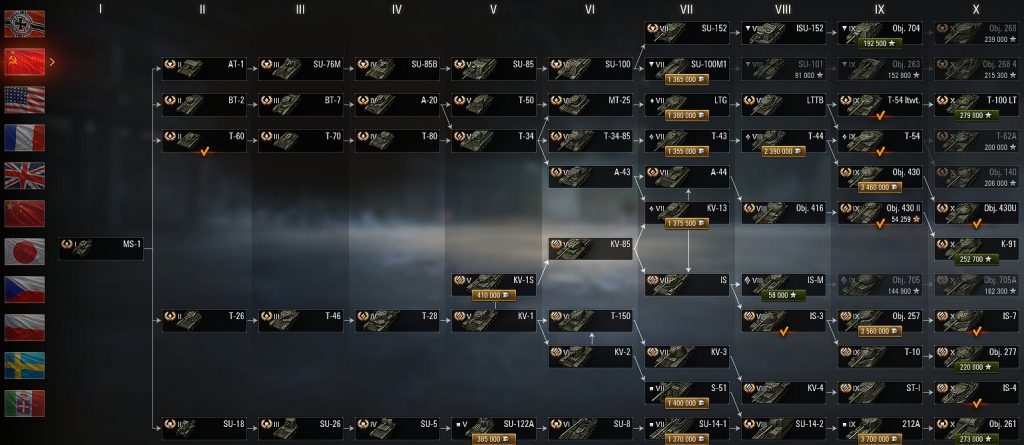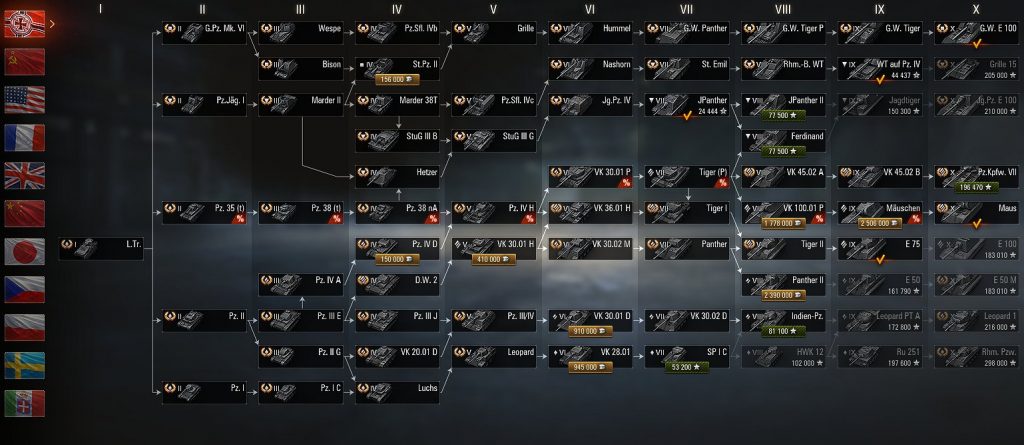 Do you hate scrolling your tech trees?
I do, so i created this mod.
Features:
Shortens German and USSR tech trees to 10 columns.
Relocated tanks and removed premium vehicles.
Shifted vertical arrow version.
Feel free to let me know to make this mod better.
Installation
Place wotmod file in ./mods/1.7.0.2 folder.
Credits:
alis990