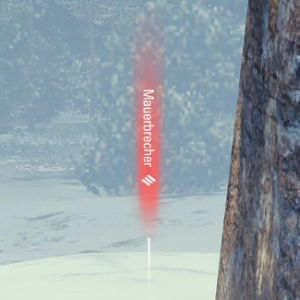 This mod will make any Damage Indicator blink while it is displayed
This will help your Situational Awareness on taking Damage .
Installation
Step 1 UNZIP DOWNLOAD.
Step 2 COPY THE File ".wotmod".>>
Step 3 OPEN YOUR WORLD OF TANKS FOLDER, LOCATION…. normally C:\Games\Worldoftanks..
Step 4 OPEN FOLDER "mods"
STEP 5 OPEN PATCH FOLDER : EXAMPLE 1.X.X OR WHAT EVER UPDATE IS 0.1.X.X.X.
STEP 6 PASTE ".wotmod" INSIDE OF PATCH FOLDER : NOTE IF ASK REPLACE CLICK YES
STEP 7 RESTART YOUR GAME
Credits:
_HawgJaws_