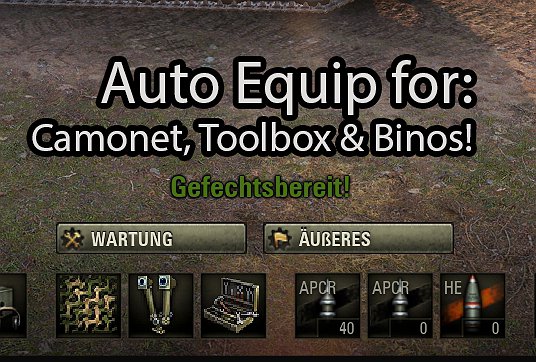 Simple Mod to automatically mount and demount removable devices on vehicles.
Equipment from the previous vehicle will be mounted after battle on the next vehicle.
How does it work?
Put your equipment on the desired tank and play a battle.
Now equip the second tank and play another battle.
Repeat as often as you need. (config will be saved!)
Make sure the tank isnt in a battle when you switch between them.
(Binoculars, Toolbox and Camonet)
Installation
Extract the archive to your World of Tanks installation directory.
Setup the Equipment on the tanks you want to use them.
Credits:
OldSkool