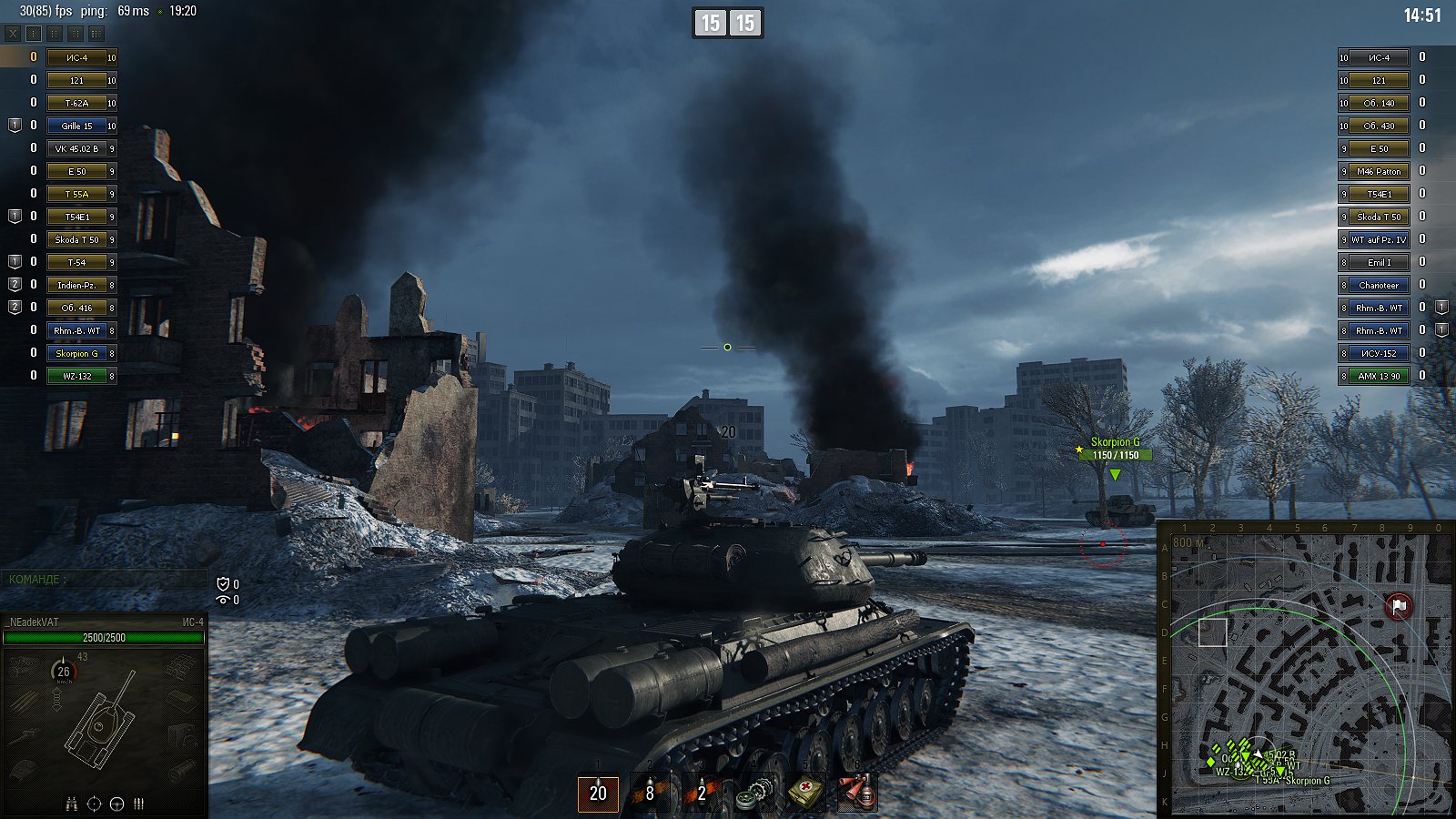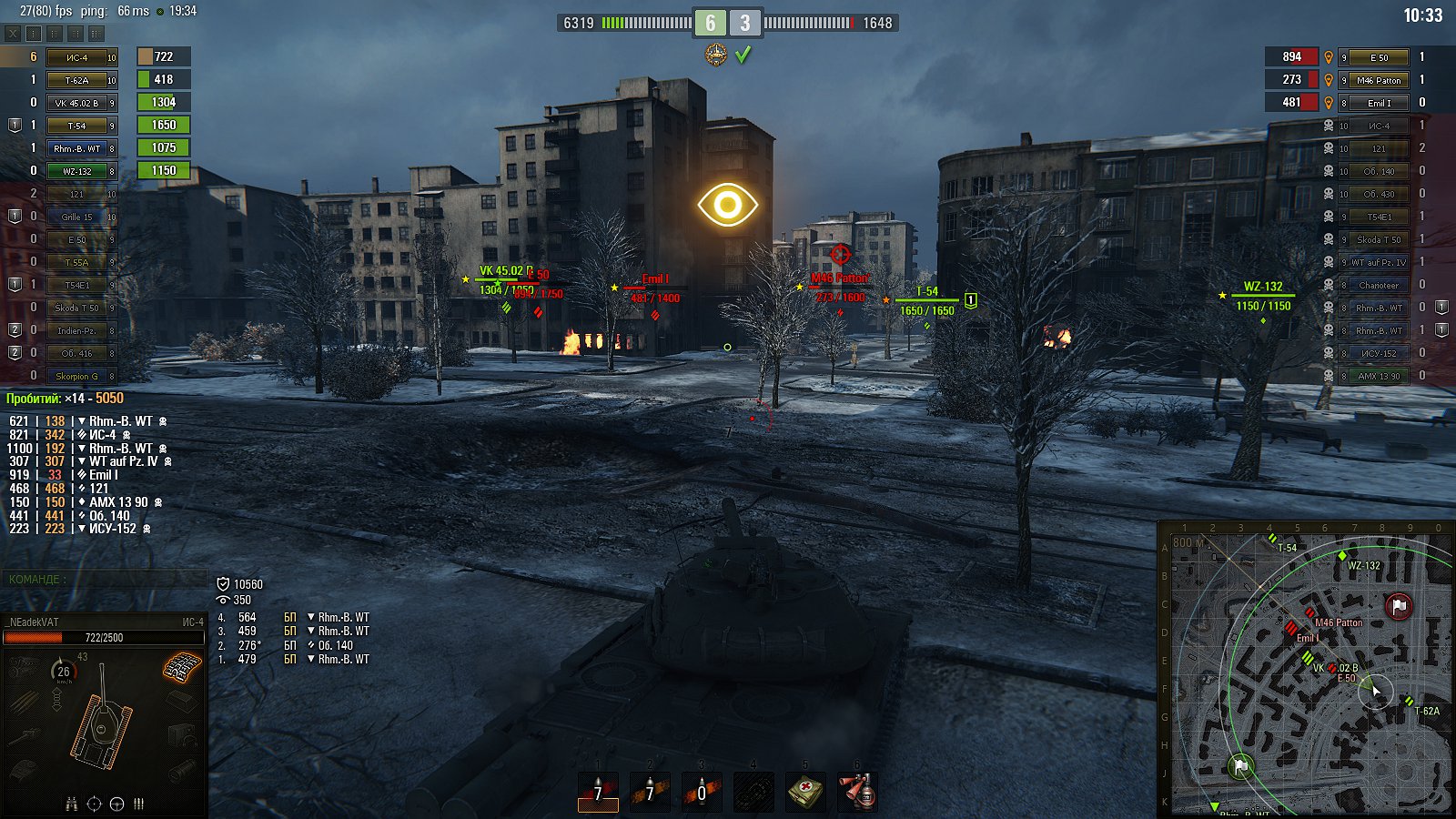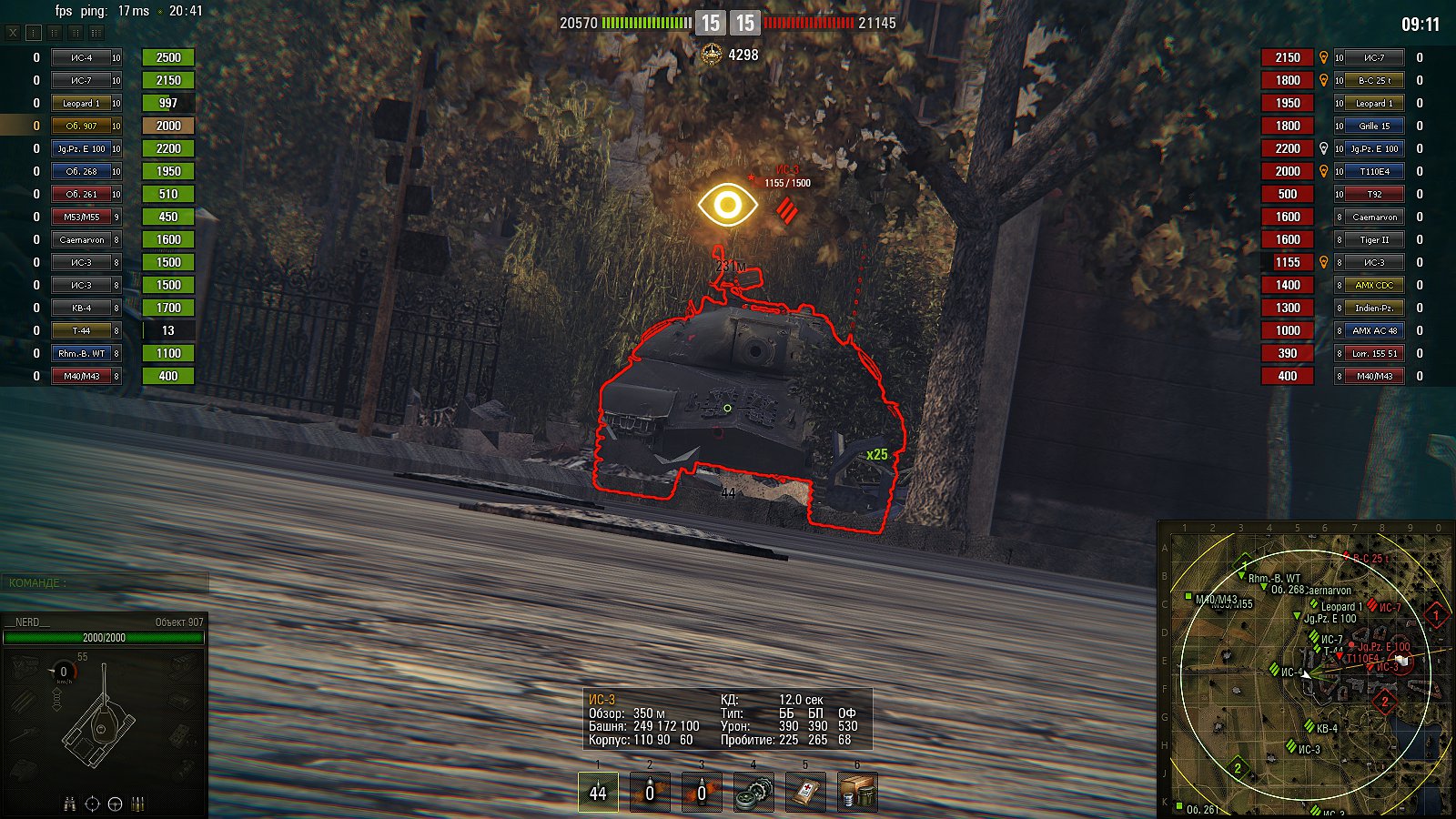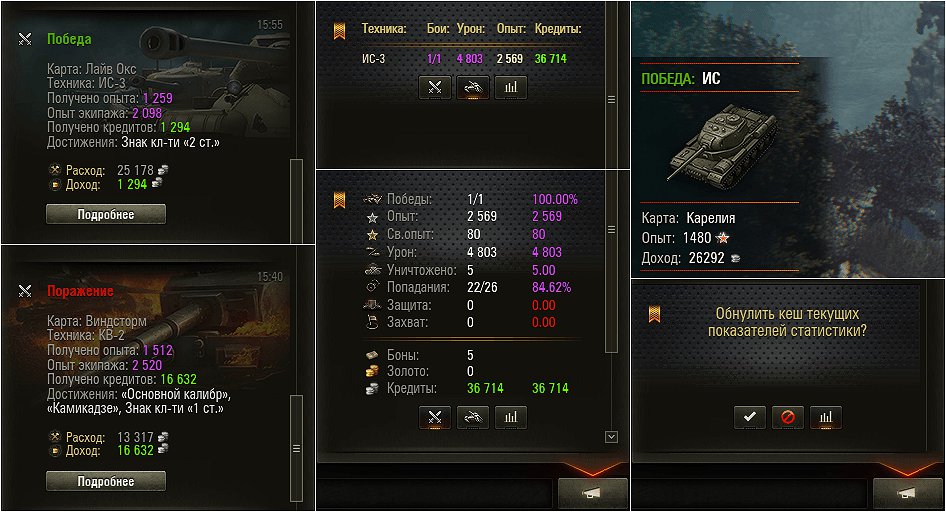 Composition of the assembly:
1) Complex mods XVM
2) Vehicle icons
3) Additional voiceovers
4) Score panel
5) Info panel
6) Damage panel
7) Consumables panel
8) Blocking a shot in allies and corpses
9) Color dakali hits on tanks
10) Monochrome textures:
– Destroyed tanks
– Destroyed caterpillars from live tanks
11) In-session statistics
Note!
After installing the assembly, it is recommended to reboot your PC, because in the system install a new font file necessary for correct operation of the XVM.
The assembly contains a relatively small (fixed) set of modifications that make the gameplay more comfortable for the end user. The list of included mods is formed relative to the author's preferences of the assembly and is published "as is".
I do not guarantee stable operation of the game client when installing additional game modifications not included in the assembly. Installing additional content you do at your own peril and risk.
Build does not contain and will never contain prohibited game modifications, advertising files and software, viruses, trojans and other malicious code.

Installation
Run the installation file – Сборка модов от NDO [X.X.X].exe
Click the setup button (the "gear" icon)
In open the window select installed modifications
Next, specify the folder with the game client and other installation options
Returning to the main menu, proceed to installation ("confirmation" icon)
Credits:
night_dragon_on