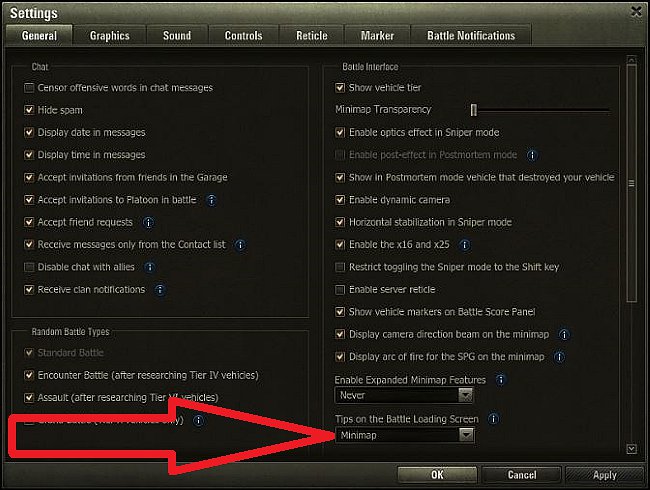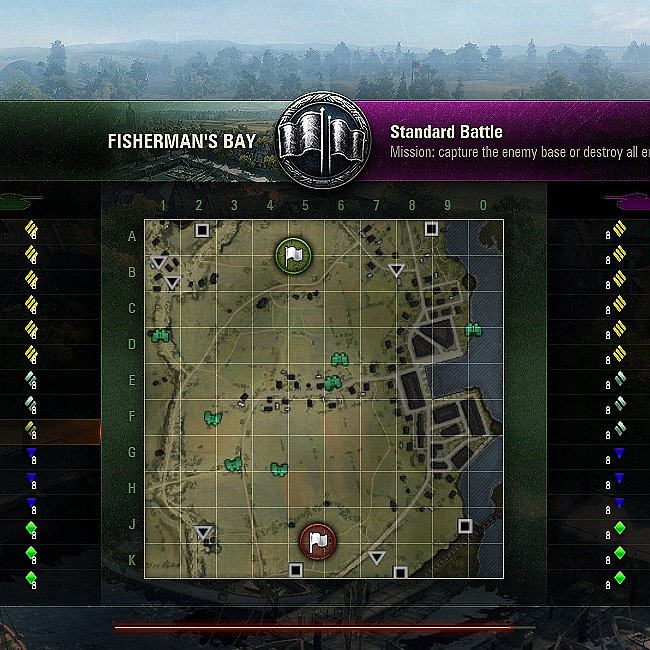 Some of the top WOT Clans DONT want you to see or have this .Most good players use the minimap as a major tool in battle . So I took from these web sites "Maps Tactics" & "Guru maps" and other Discrete web sites. They show the best place to set up in Arty , Td & Passive Scout . I mark the spots on the minimap where Arty , Td & Passive Scout is Most Likely to set up. It shows the best strategic place for Arty , Td & Passive Scout to set up
.
It shows on the Battle Loading screen the best strategic place to set up and will show on your Mini-Map In Battle by using the Arty , Td & Passive Scout icons. You don't have to try to remember where to go any more. You can use this for "Counter Battery" or You can set up your Arty , Td & Passive Scout in these spots. The icons are not to bold just enough to see them on the minimap. This mod is great for Clan Wars and Easy to install.
.
NOTE: You must have General Game Setting "Tips on the Battle Loading Screen " set to MiniMap ,Example shown in 2nd picture.
Installation
Step 1 UNZIP DOWNLOAD.
Step 2 OPEN THAT FOLDER ,COPY THE File .wotmod
Step 3 OPEN YOUR WORLD OF TANKS LOCATION…. normally C:\Games\Worldoftanks..
Step 4 OPEN FOLDER "mods"
STEP 5 OPEN PATCH FOLDER : EXAMPLE 1.X.X OR WHAT EVER UPDATE IS 0.1.X.X.X
STEP 6 PASTE "Hawg_wotmod " INSIDE OF PATCH FOLDER : NOTE IF ASK REPLACE CLICK YES
STEP 7 RESTART YOUR GAME
Credits:
_HawgJaws_