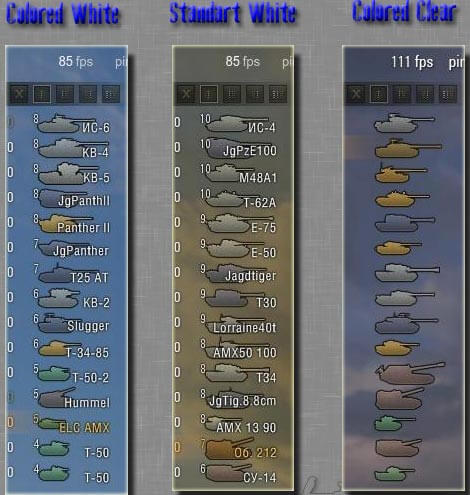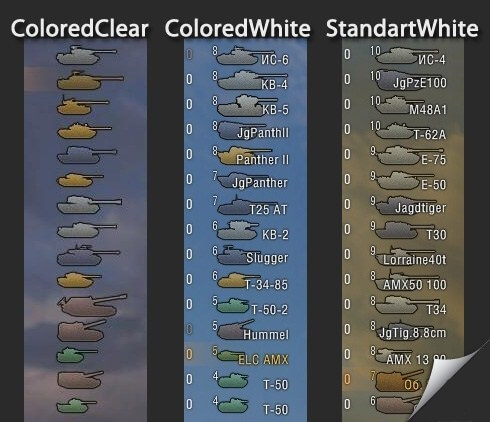 Icons tanks 0.9.19.1.2 from betax are 3 variants of icons for patch 0.9.19.1.2. Standard icons are used as a basis. The best replacement for standard icons for fans of the standard interface. A third variant of icons without inscriptions was added.
Installation:
Download and unzip the archive
Copy the gui folder to WOT/res_mods/0.9.19.1.2/.