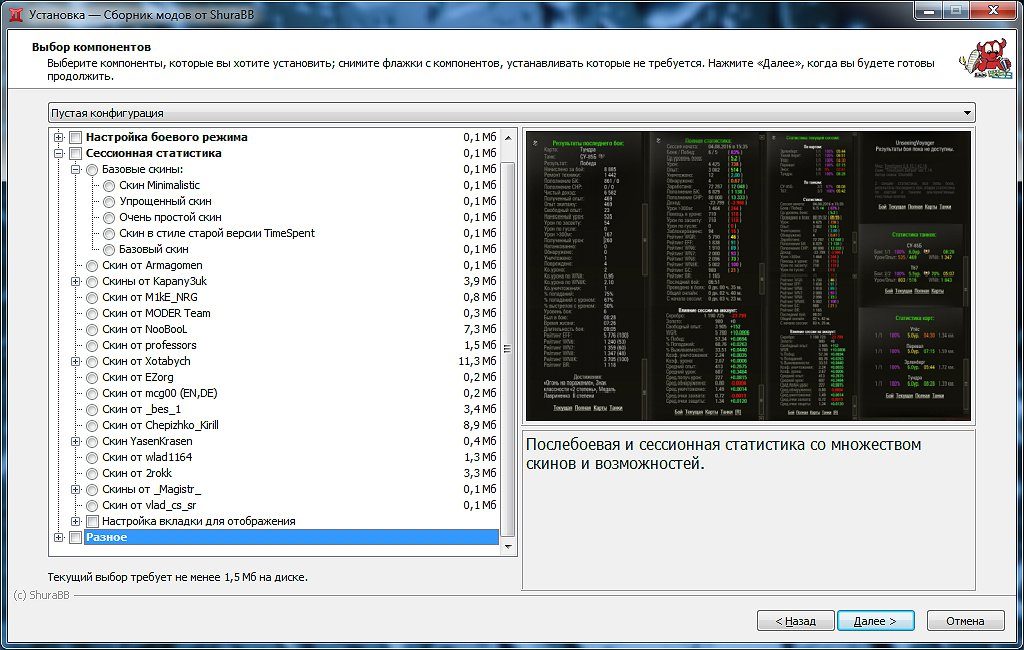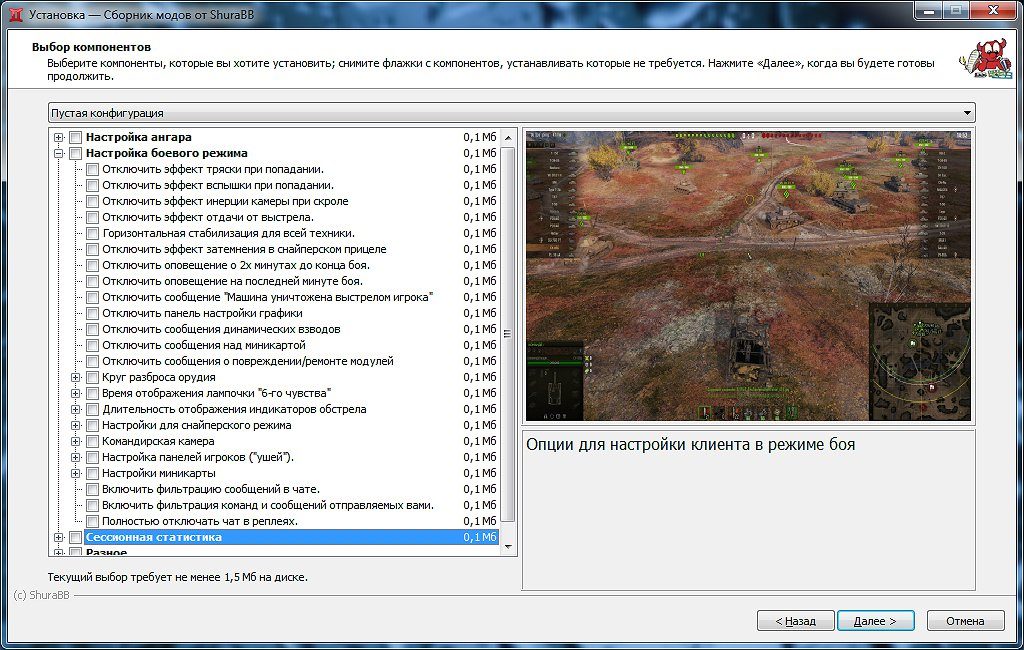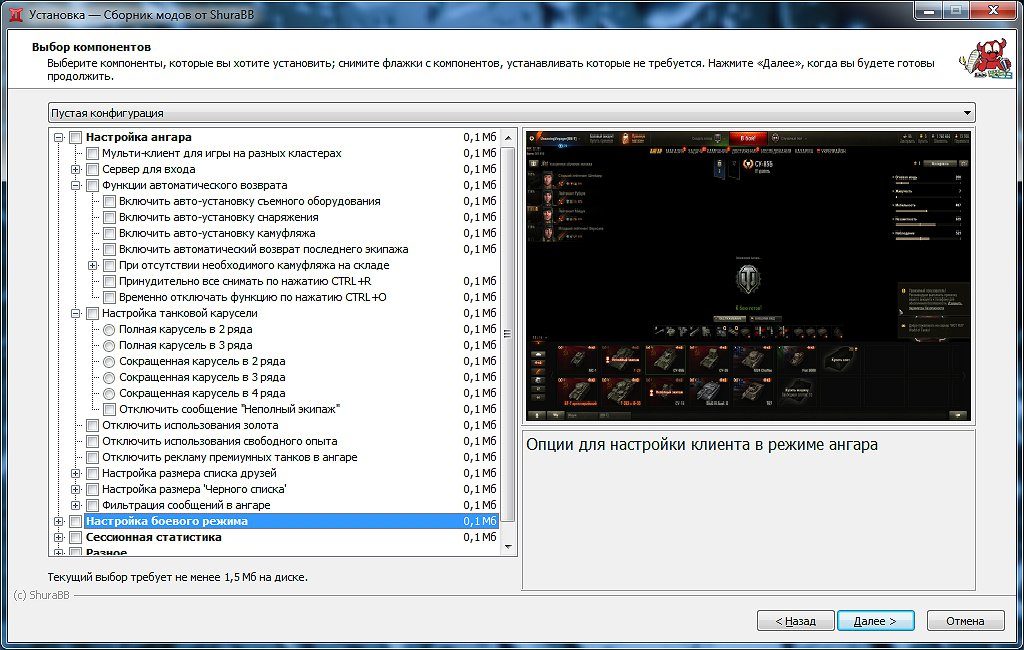 In modpak collected copyright mods. Modpack includes the following mods:
– Auxilium
– AntiToxicity
– TimeSpent
– HD Minimap
– Icons by Korolins
A single installer for all mods – now you don't have to download the mods you are interested in separately, and by downloading this modpack you will see that all the most useful mods for the hangar, for setting the combat mode and session statistics are in one place.
Since this portal is a VERY long moderation, you can ALWAYS download the current version of the modpack HERE.
If you want to be the first to find out all the news on the mods, subscribe to my Youtube channel
Installation
Run installer
Select required options
Credits:
ShuraBB